Add Rustic Charm for Your Business: Rees Metal Designs' Rusty Metal Signs
In a world dominated by sleek and modern designs, there's something undeniably captivating about the rustic charm that can be brought to your business with the help of Rees Metal Designs' rusty metal signs. These signs exude a timeless appeal, evoking a sense of nostalgia and authenticity that modern alternatives simply can't replicate. If you're looking to make a lasting impression on your customers and give your business a distinctive, down-to-earth aesthetic, you'll find a perfect partner in Rees Metal Designs.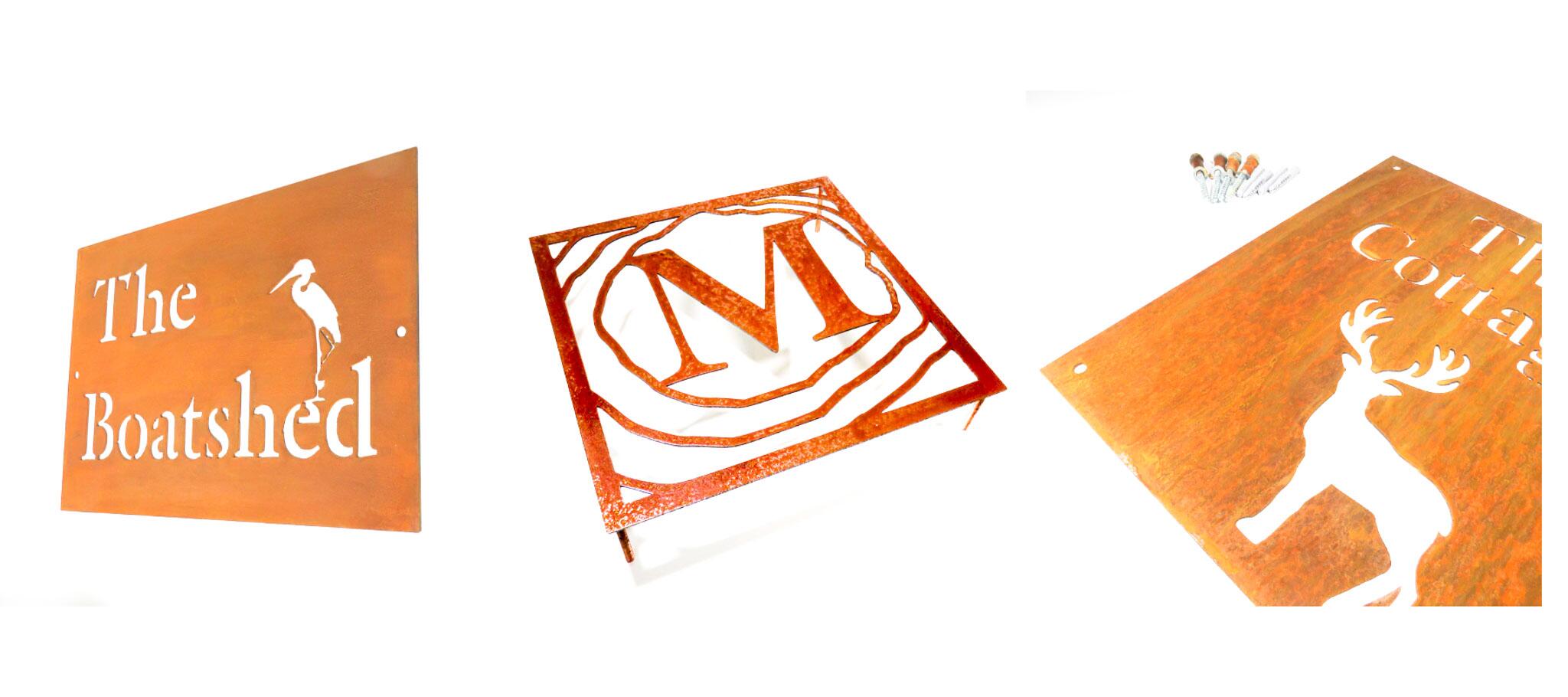 The Artistry of Rees Metal Designs
Rees Metal Designs is a family-owned business dedicated to the creation of exceptional rusty metal signs. What sets them apart is their commitment to combining craftsmanship with modern technology. They use a combination of traditional metalworking techniques and advanced design software to bring their customers high-quality, custom-made signs that celebrate the beauty of weathered metal.
The Appeal of Rusty Metal Signs
Why choose rusty metal signs for your business? Here are a few reasons why they've become so popular:
Timeless Aesthetic
Rusty metal signs carry a unique and timeless appeal that fits a wide range of businesses. Whether you run a cozy café, a farm-to-table restaurant, a vintage boutique, or any business with a rustic theme, these signs add character and authenticity to your establishment. The weathered appearance of the metal gives your sign a story to tell, making it an instant conversation piece for customers.
Customisation
Rees Metal Designs takes pride in their ability to bring your vision to life. They offer a wide range of customization options, from choosing the type of metal, size, shape, and fonts to incorporating your logo, artwork, or a specific message. This ensures that your sign is a true reflection of your brand and business values.
Durability
Don't be fooled by their rustic appearance—Rees Metal Designs' rusty metal signs are built to last. Made from high-quality materials, they are designed to withstand the elements and retain their charming aesthetic for years to come. This makes them an excellent investment for your business's long-term branding and identity.
Environmentally Friendly
Rees Metal Designs is dedicated to sustainable practices, which includes using recycled and repurposed materials whenever possible. By choosing a rusty metal sign, you're not only adding character to your business but also contributing to a more sustainable future.
The Process
Rees Metal Designs takes pride in their meticulous attention to detail throughout the design and fabrication process. Here's what you can expect when you choose them for your rusty metal sign:
1. Consultation: The process begins with a consultation where you discuss your vision and design preferences. This is where you'll collaborate with their team to create a sign that perfectly captures the essence of your business.
2. Design and Mock: Using advanced design software, they'll create a mockup of your sign, allowing you to see how it will look before fabrication begins. This stage allows for any necessary revisions to ensure your sign is just as you envisioned it.
3. Fabrication: Rees Metal Designs' skilled craftsmen use traditional metalworking techniques to bring your design to life. Each sign is handcrafted with care, and the metal is weathered to achieve that distinctive rustic appearance
4. Finishing Touches. After fabrication, your sign receives any final touches needed to ensure its quality and longevity.
5. Delivery and Installation: Once your rusty metal sign is ready, it's carefully packaged and delivered to your location. If required, Rees Metal Designs can also assist with installation.
Final Thoughts
Rusty metal signs from Rees Metal Designs have the power to transform your business's image, giving it a touch of rustic charm that's hard to replicate. These signs are not just business identifiers; they're also pieces of art that tell a story and engage your customers on a deeper level.
If you're seeking a unique, environmentally friendly, and durable signage solution for your business, look no further than Rees Metal Designs. With their unmatched craftsmanship and dedication to quality, they can help you create a rusty metal sign that will leave a lasting impression and set your business apart in a world of generic signage. Embrace the beauty of rustic design and elevate your business with Rees Metal Designs' timeless creations.