A Stylish and Organised Home with Our Metal Dog Lead Holder
Welcome to Rees Metal Designs
Elevate Your Dog's Space and Your Home Decor
Are you tired of misplacing your dog's leads, collars, or your keys and coats? Looking for a unique and thoughtful gift for the dog lover in your life? Look no further than Rees Metal Designs, where we combine style, durability, and personalisation to create the perfect solution.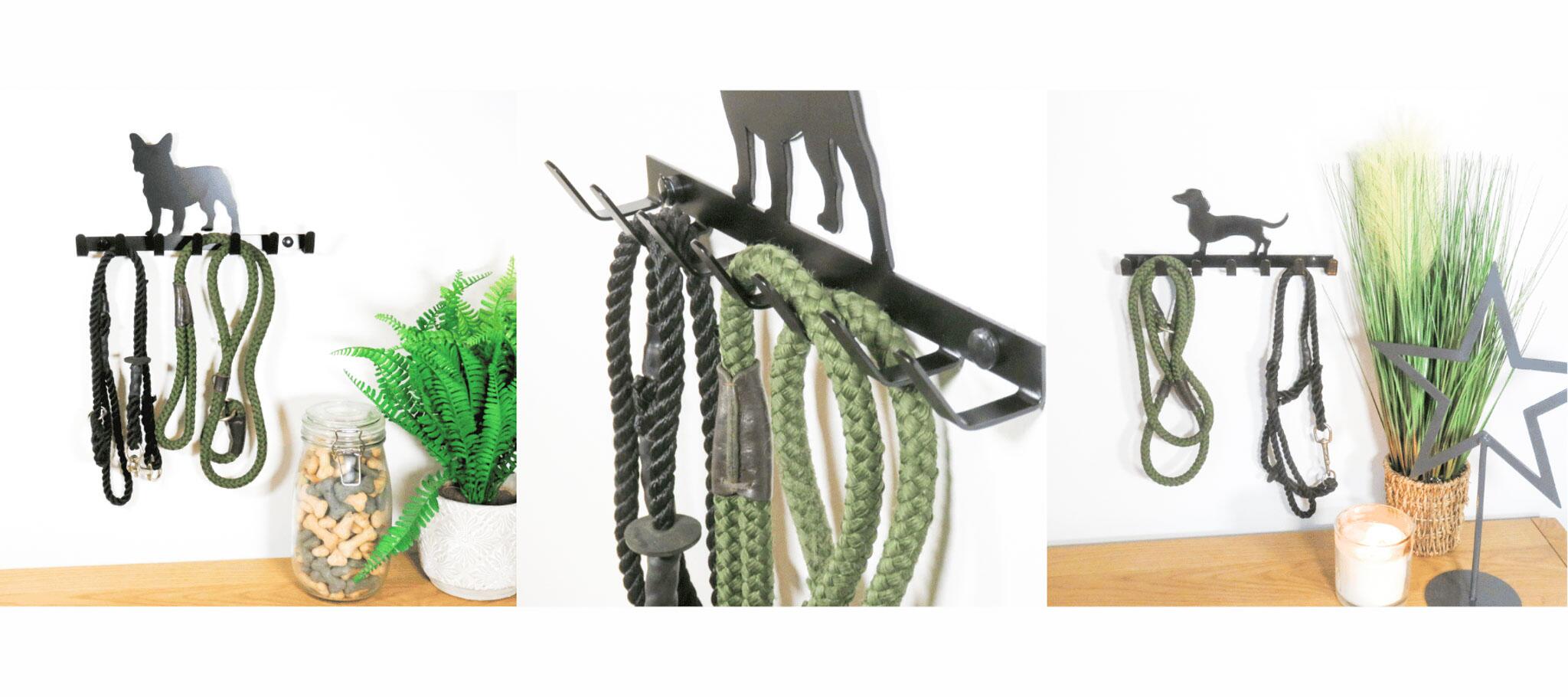 Introducing Our Metal Dog Lead Holder/Hanger/Hook.
**Stylish & Robust:** Crafted from steel, our dog lead holder is not only a practical accessory but also a stylish addition to your home decor. Its robust construction ensures it will stand the test of time.
**Customisable:** Express your love for your four-legged friend! You can decorate our dog lead holder with the image of your favorite dog breed, making it uniquely yours or a heartfelt gift for a fellow dog enthusiast.
**Multi-Purpose:** This versatile product does more than just hold dog leads. It's designed to accommodate keys, coats, and other everyday items, keeping your space neat and organised.
**Colour Options:** Choose from a variety of powder coat colours to match your home's aesthetics and your personal style.
The Perfect Gift for Dog Lovers
Are you searching for a memorable gift for a friend, family member, or yourself? Our metal dog lead holder is the answer. Show your love for dogs and your impeccable taste in decor with a product that combines form and function.
Uncompromising Quality
We take pride in using the finest steel to create a product that not only looks good but also lasts. Say goodbye to flimsy holders that break or look out of place in your home.
Customise Your Space
Enhance your living area, hallway, or even your dog's corner with a product that brings order and style together. Our dog lead holder will instantly elevate your space and make you the envy of your dog-loving friends.
Choose Your Design
Select your favorite breed, pick your preferred colour, and make it uniquely yours. Explore our wide range of options and find the perfect combination for your home.
Shop Rees Metal Designs Today
Don't wait to add a touch of elegance and organisation to your life or surprise a fellow dog lover with a thoughtful gift. Click the button below to explore our product options and place your order today!
Elevate your space, organise your life, and celebrate your love for dogs with Rees Metal Designs. Our metal dog lead holder is more than a product; it's a statement of style and passion.