Dog Lover Gifts
The Dog Hook - Key Holder is a practical and decorative accessory for dog lovers. It serves as a key rack and dog lead holder, allowing you to organise and store your essentials in a stylish manner. Here are some key features and benefits of this product: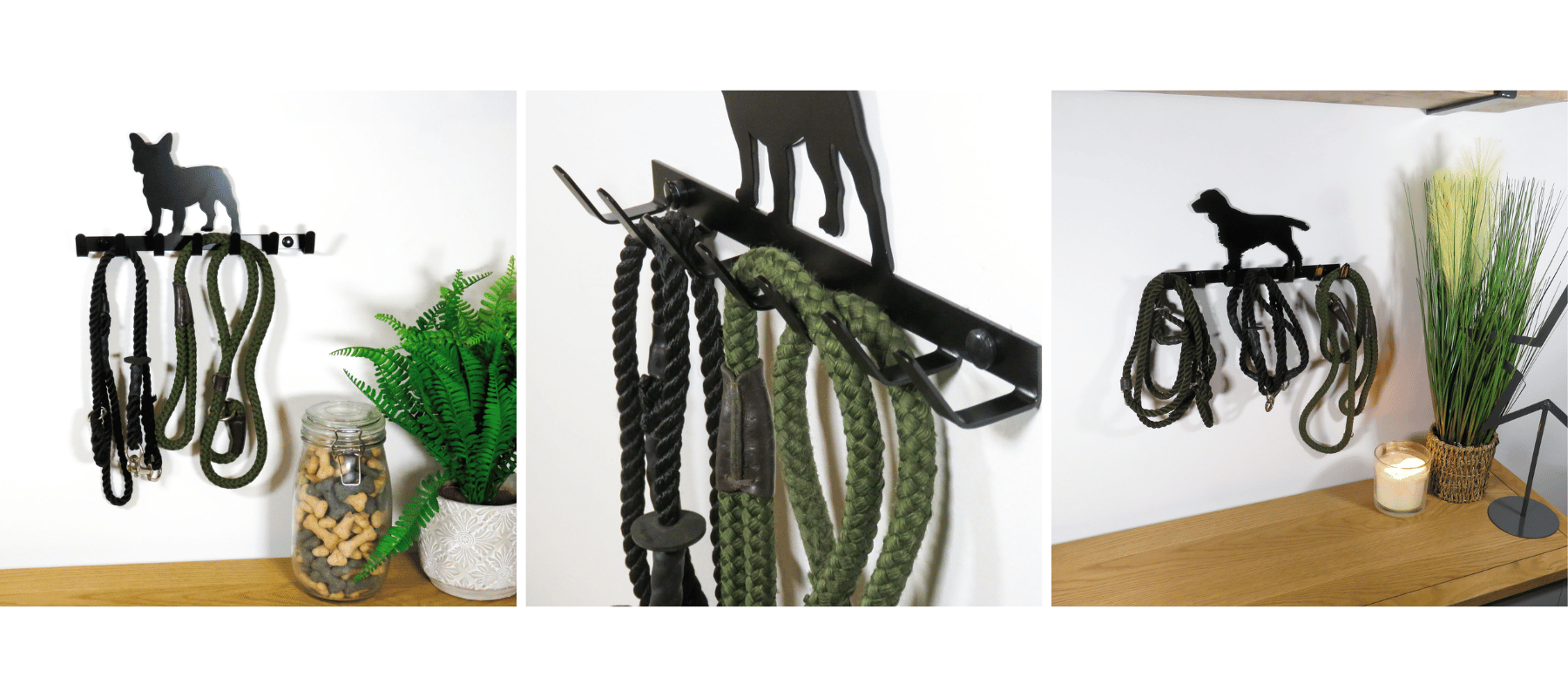 1. **Stylish Design:** The metal dog hook is designed to be both functional and aesthetically pleasing. It adds a touch of charm to your home decor.
2. **Robust and Durable:** The material used for the hook is typically sturdy and long-lasting, ensuring it can hold multiple keys, coats, and dog leads without any issues.
3. **Customisation:** One of the unique selling points of this product is the option to decorate it with any breed of dog. This personalisation allows you to choose a design that resonates with your favorite dog breed.
4. **Practical Storage:** With seven hooks, you have plenty of space to hang your keys, dog leads, and even coats. This helps keep your items organised and easily accessible.
5. **Gift Idea:** The Dog Hook - Key Holder makes for an excellent gift for dog lovers. It's a thoughtful and functional present that shows you know and appreciate their passion for dogs.
6. **Multi-Purpose:** While it's designed as a key holder and dog lead holder, you can use it for other items like hats, scarves, or small bags, making it versatile.
Overall, the Dog Hook - Key Holder is a decorative and practical accessory that not only helps you keep your essentials organised but also celebrates your love for dogs through its customisable design .To view our product range please click here