LED Back Lite Corten House Signs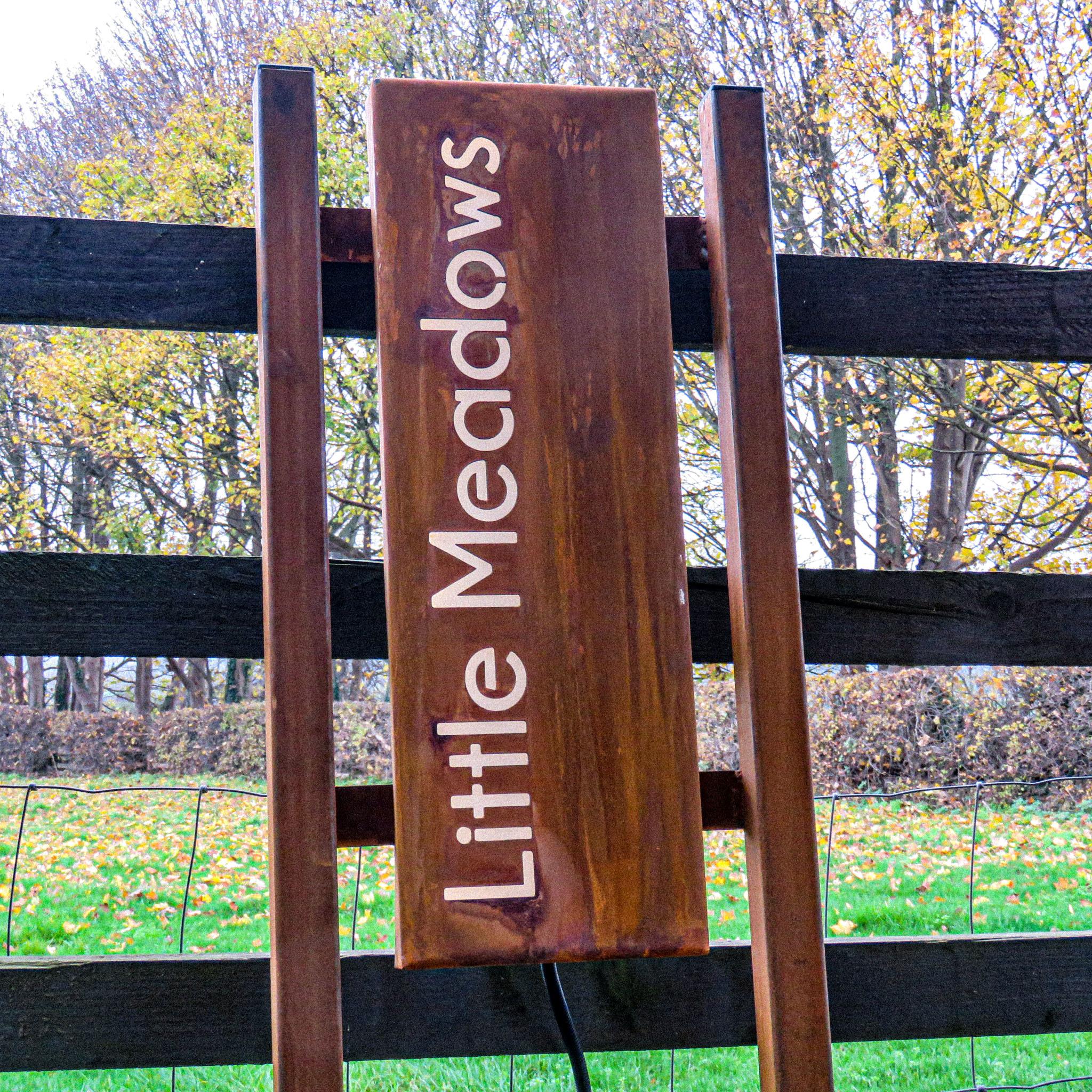 Another beautiful custom house sign designed and manufactured in the workshop this week. This Corten steel sign has been installed with LED backlights so visitors or delivery drivers will spot their house!
The sign is made from Corten Steel or otherwise know as weathering steel, the increased resistance of Corten Steel to atmospheric corrosion makes this product a great choice for the sign. The layer protecting the surface develops and regenerates continuously when subjected to the influence of weather; the steel is allowed to rust in order to form the protective coating.
The LED's are IP65 rated making them water proof, however the lights are incased in the rear of the sign so no water should come in contact with them. The Lights are a low voltage 12v run from a 240v to 12v power supply.
We think this really does add rustic kerb side appeal to your property whilst being practical!
If you're looking for a new house or business sign please get in touch, We do ship nationally throughout the UK. 01889 441 392 or email info@reesmetaldesigns.co.uk