The New Fibre Laser Metal CNC Has Arrived
Four months ago we started looking for a new fibre laser CNC machine to replace our current plasma cutter that we purchased over a year ago. Over the last 12 months our business has gone from strength to strength and our clients were wanting bigger signs and signage with much finer detail than the plasma cutters kerf could handle. We spoke to lots of suppliers on the phone and visited several UK suppliers of CNC Fibre Laser. We made a visit to Opus in the North East England and met with Barrie, one of the directors, to have a demonstration of the Laser cutter taking a drawing I had designed and some steel to test it out! Well before we left, we knew that Opus were the right people to buy from and we placed an order with Barrie & Amanda the owners of Opus.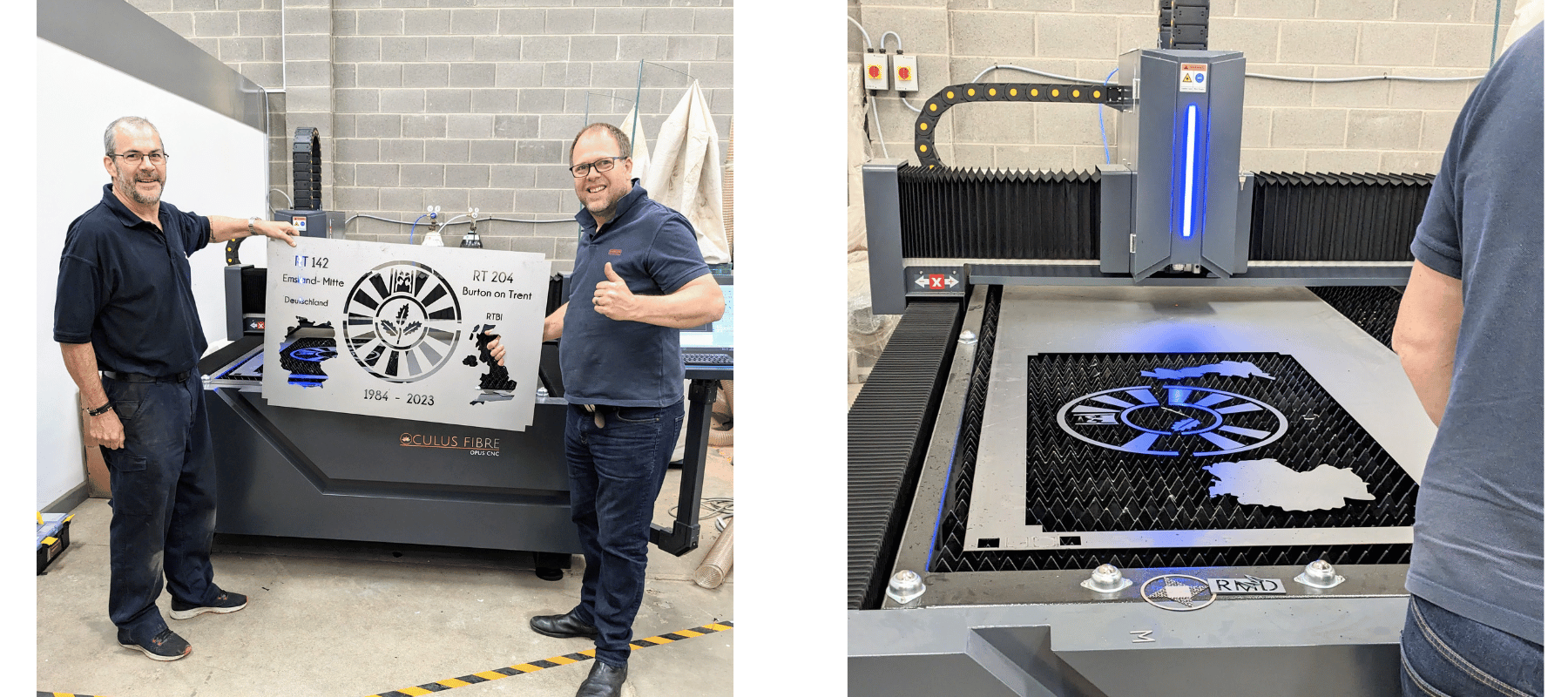 Right, so we had placed an order for a new metal fibre laser cutter but the workshop was too small! That's ok, we just need to build a new workshop to accommodate the new laser cutter, powder coating booths and oven along with our other bits of fabrication equipment we use on daily basis. The old workshop is taken down and we start to design and build the new work shop - no small task!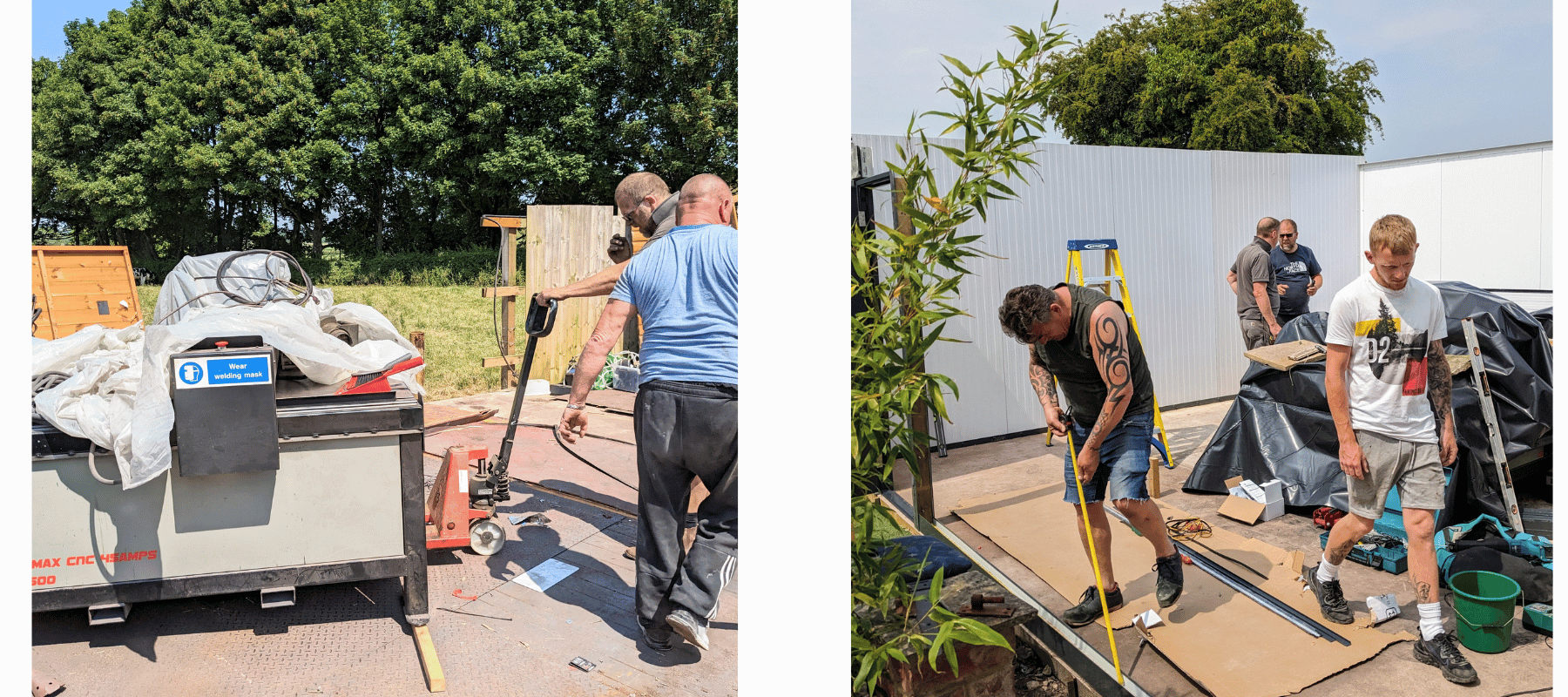 The build had to happen quickly, as we had to carry on suppling clients all over the UK with metal signs and metal art! Before we knew it the walls and roof were up and doors and windows fitted.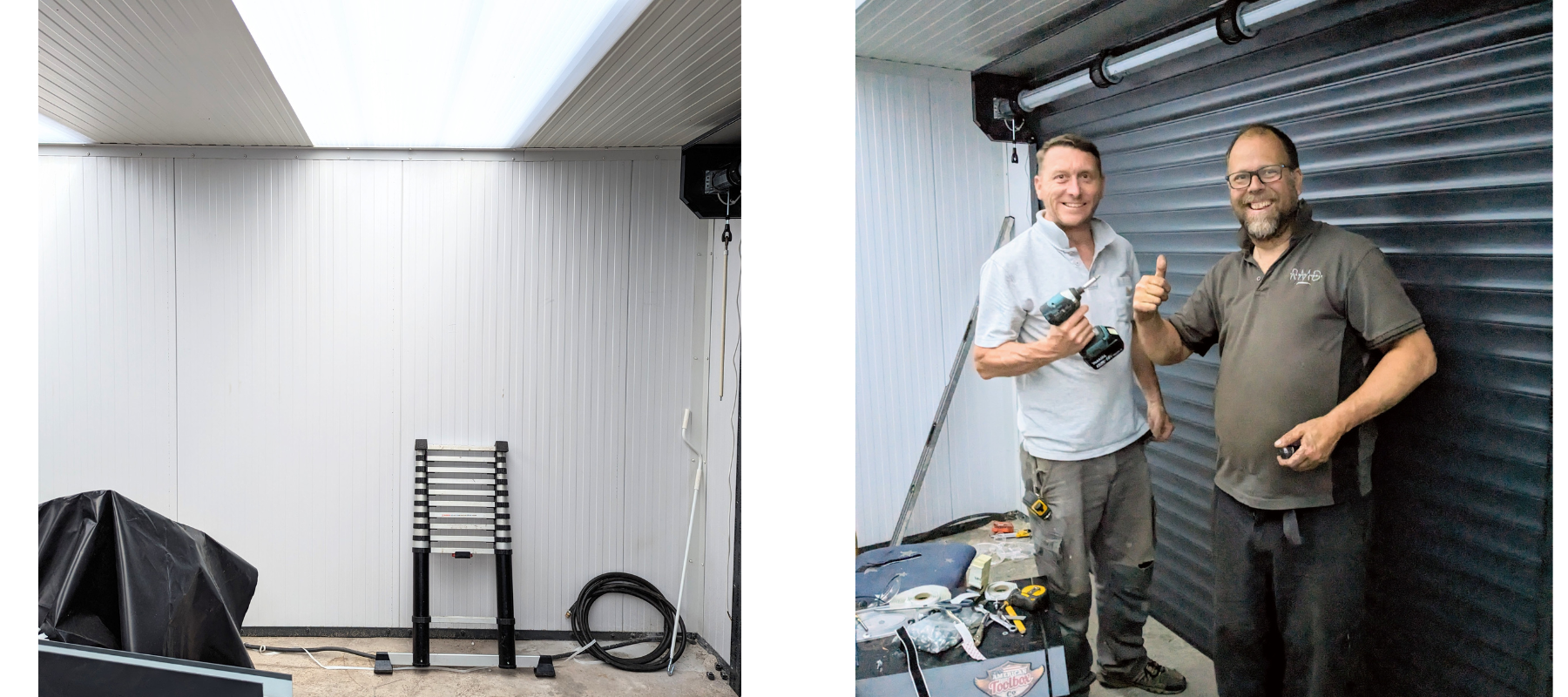 The the new wiring installed to power all of the new equipment, whilst Gemma was sealing the floor ready to self level.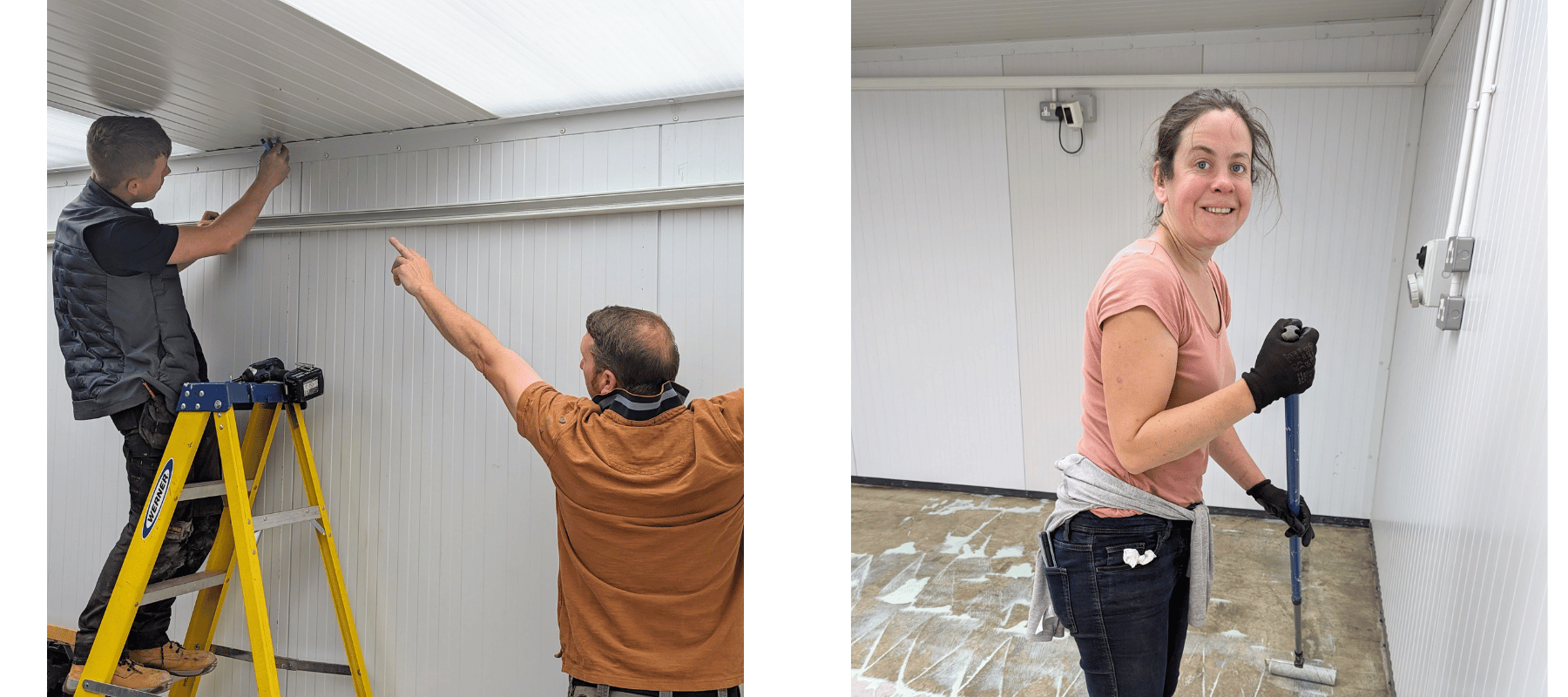 Gemma really doesn't stop!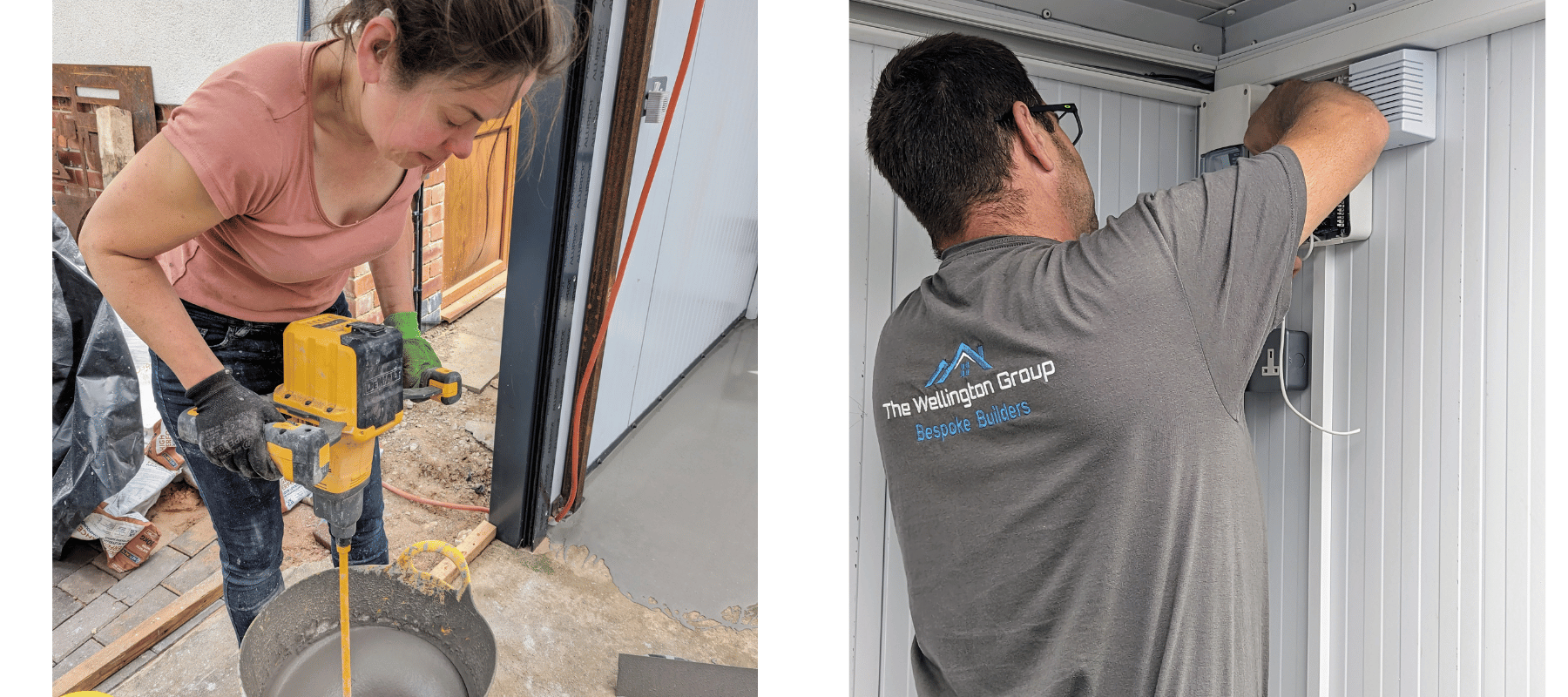 The self leveller floor cement was down and the security systems installed. Next onto painting the floor!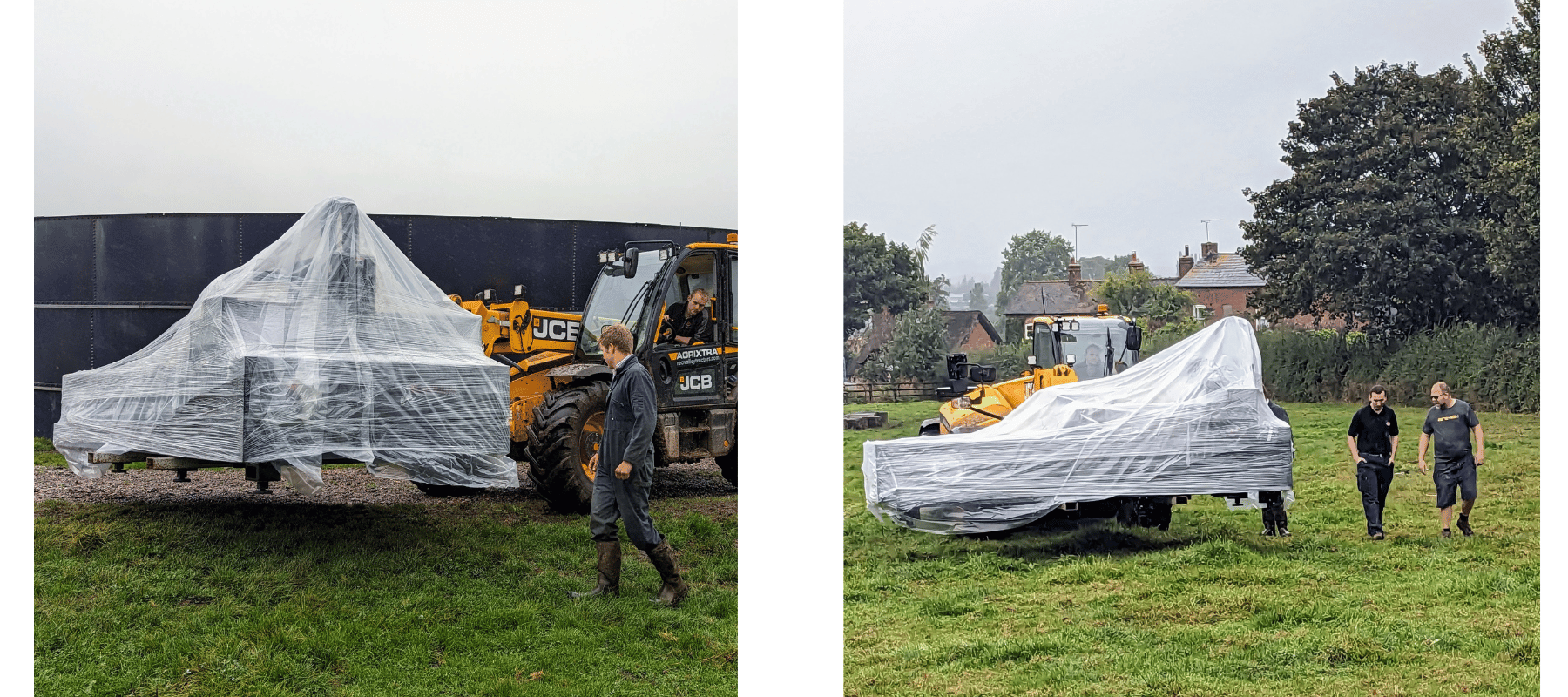 The machine has finally arrived and was lifted of the delivery truck by our neighbouring farm using his JCB telehandler and lifted outside our workshop. We then positioned the laser cutter and Dan the engineer from Opus commissioned it.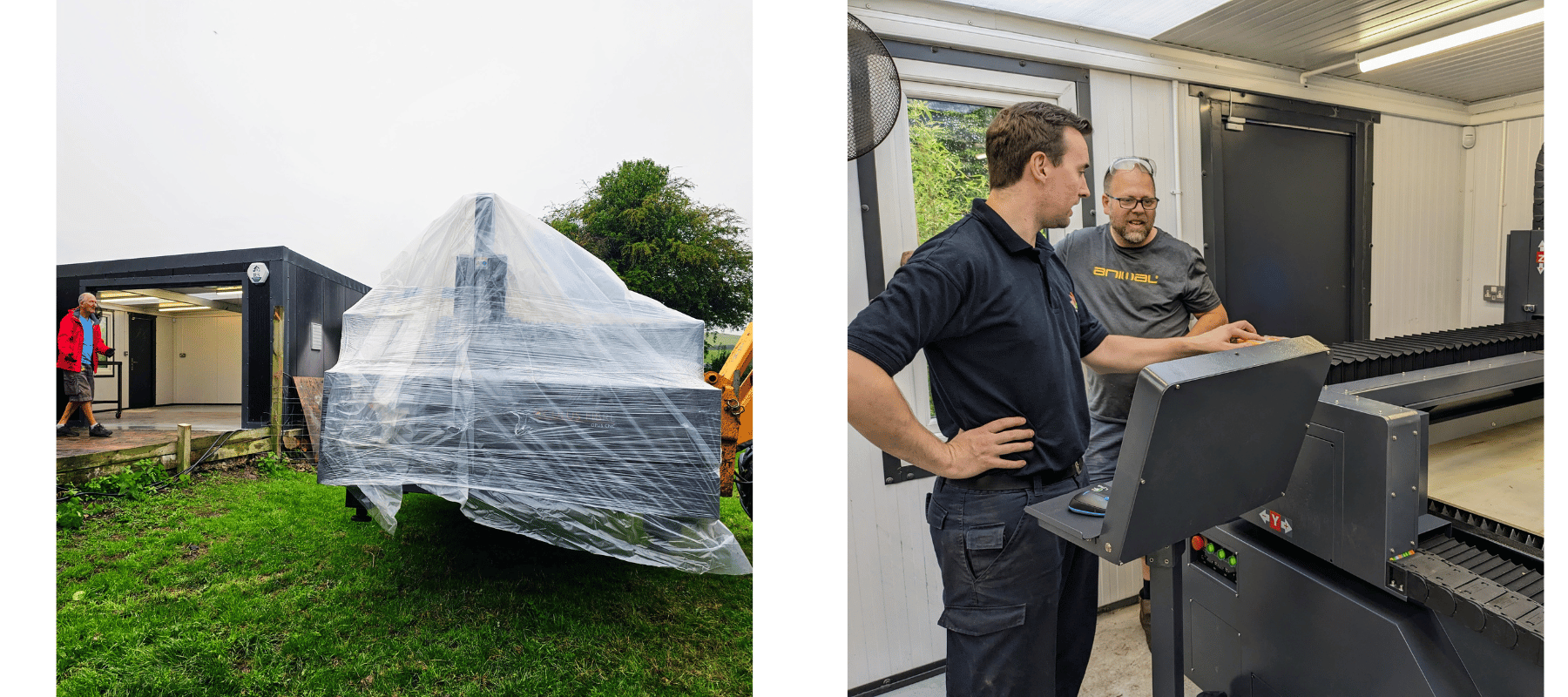 Then onto the training which was excellent and very informative, by Dan from Opus. Dan Really did go the extra mile!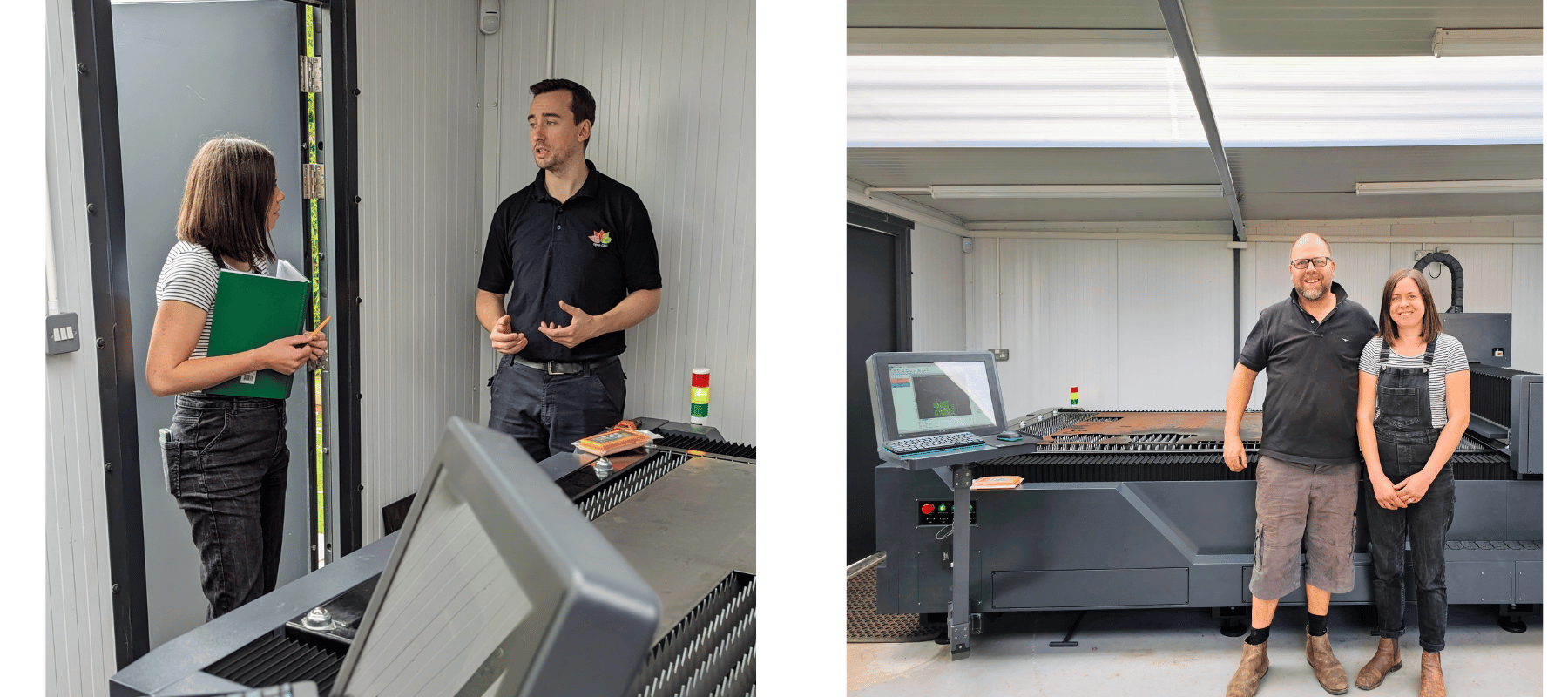 I know it's been a long blog post but we wanted to cover all that's been happening over the last crazy 4 months. Before I finish, I would like to say a thank you to all the contractors involved in helping us build the new workshop, especially with the time constraints and a very special thanks to Shane Patterson, Tim Adams, Jack Rees my Son, John Rees my Dad and especially Gemma my wife who has worked tirelessly throughout the build and always works hard within the business.