The National Adventure Farm - Burton on Trent - Screamfest - Rees Metal Designs
We were approached by one of the Directors at The National Adventure Farm - Burton upon Trent to help with some steel signage for there Screamfest event which runs during October.
We worked with Tom and his designer to create artwork for the double fronted display sign and then converted it into a format that our plasma cutter understands. We cut the large 2500mm x 1250mm sheets of 3mm steel with art work which came out great. Following that we manufactured all of the frame work for it to sit on and brace together. Finally we bolted in some supports to hold the 2metre flame bar.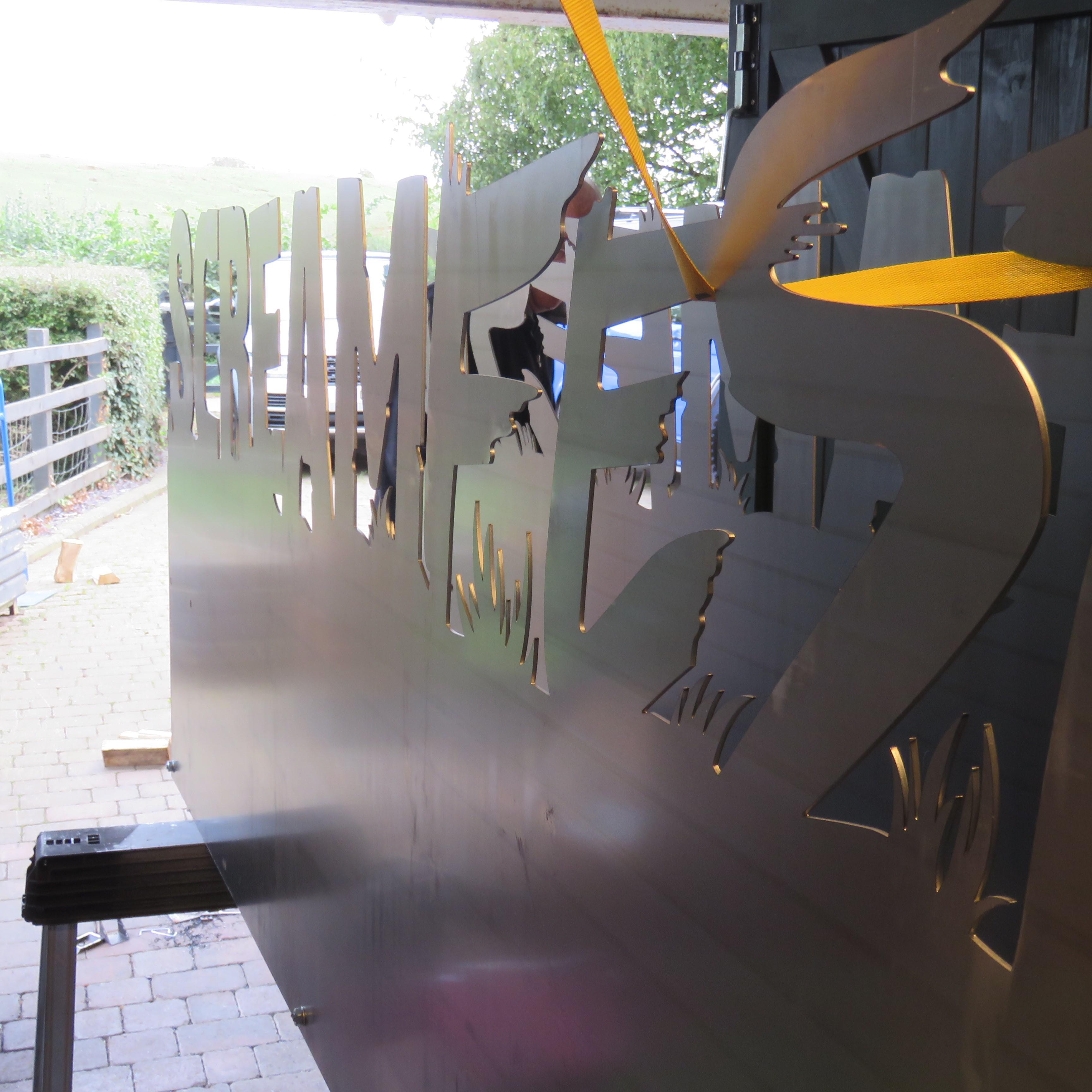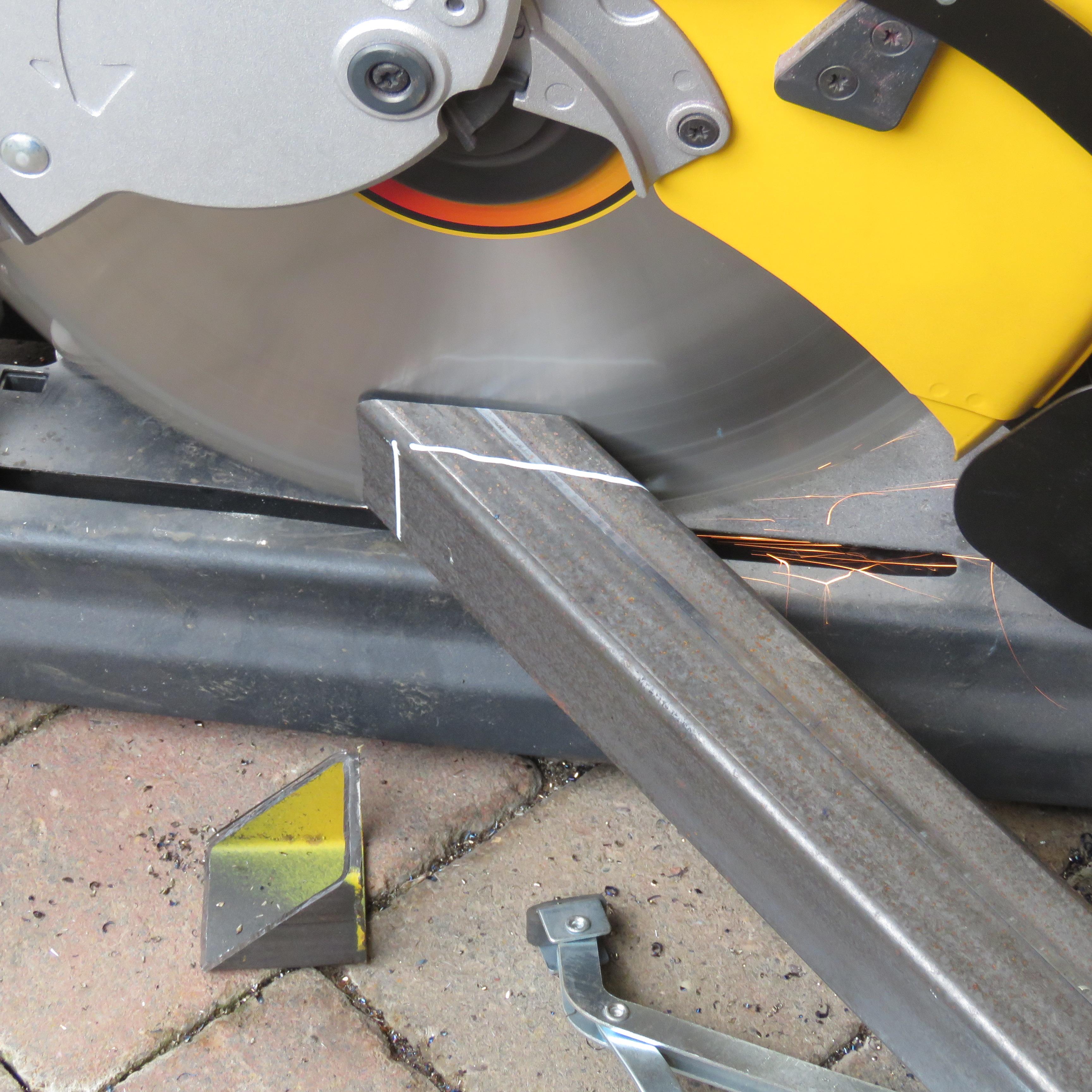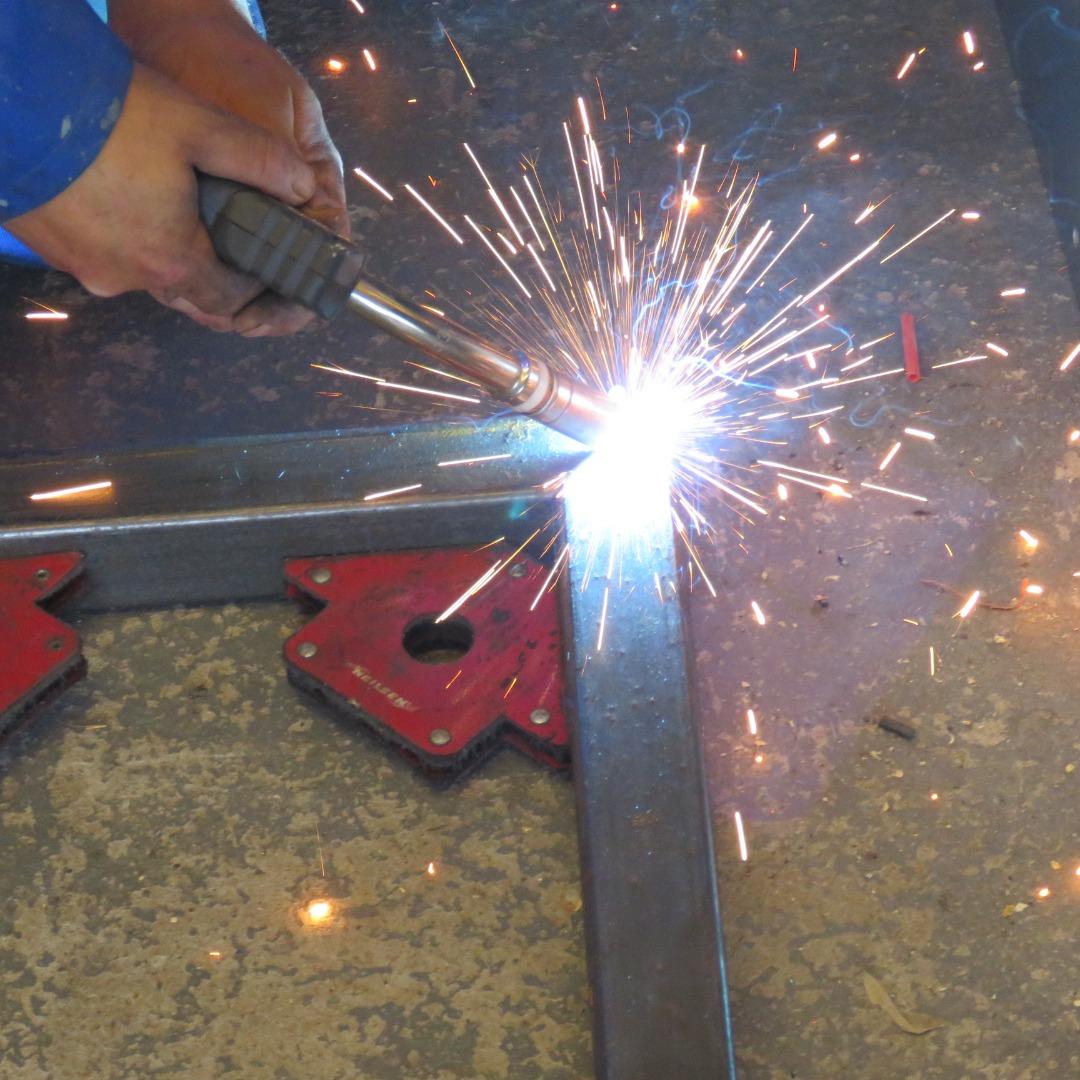 Time to test the flame bar!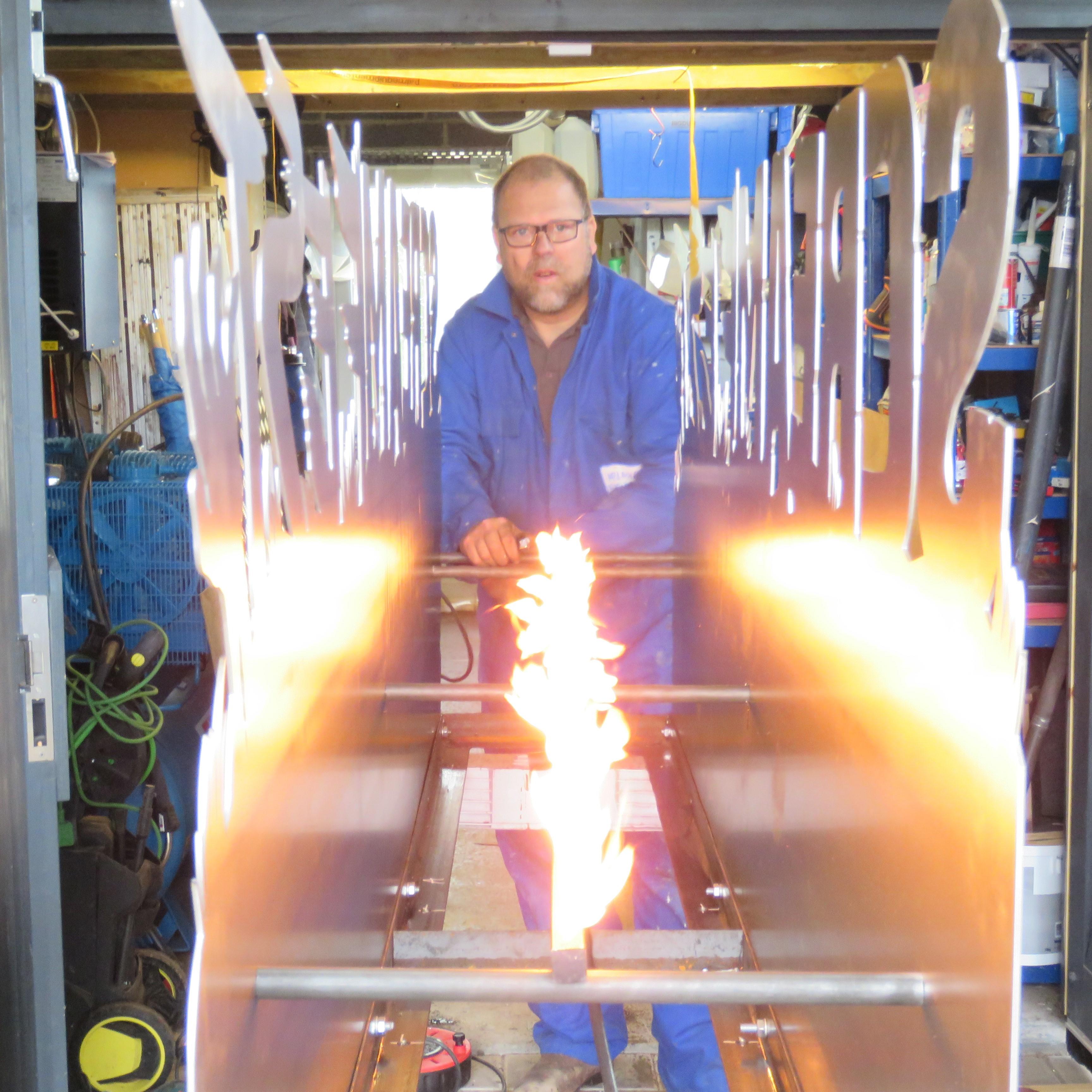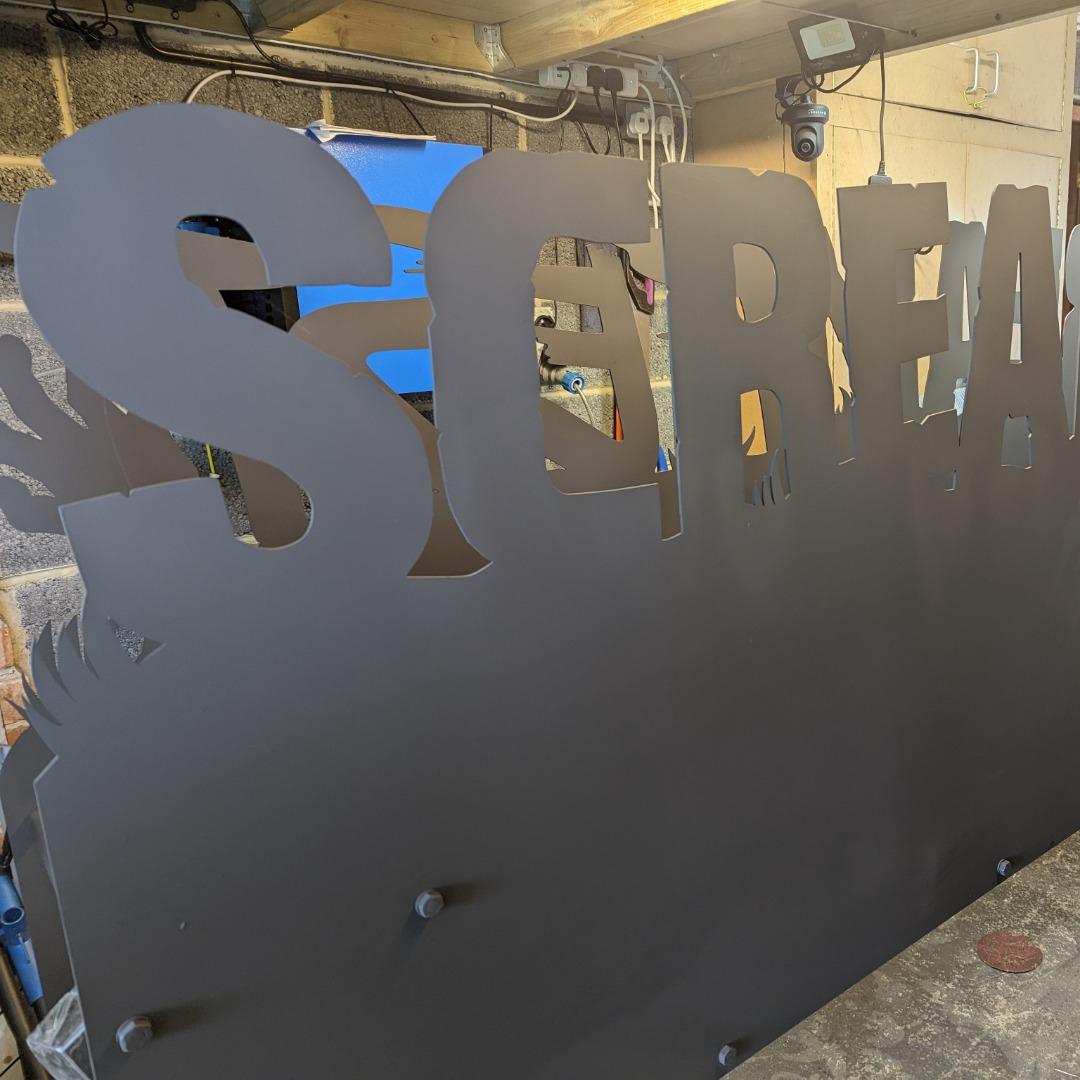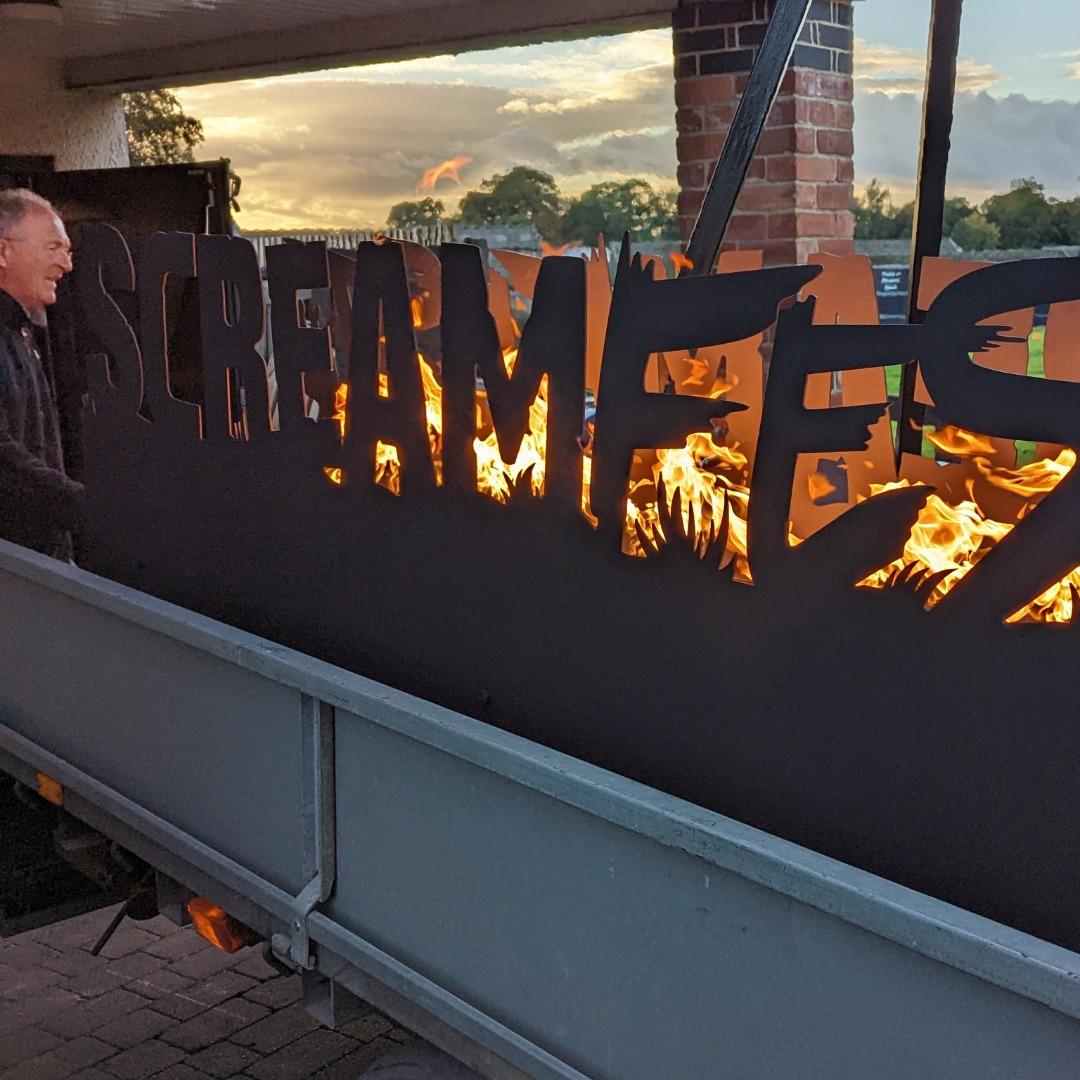 After a few modifications, Here is the finished piece!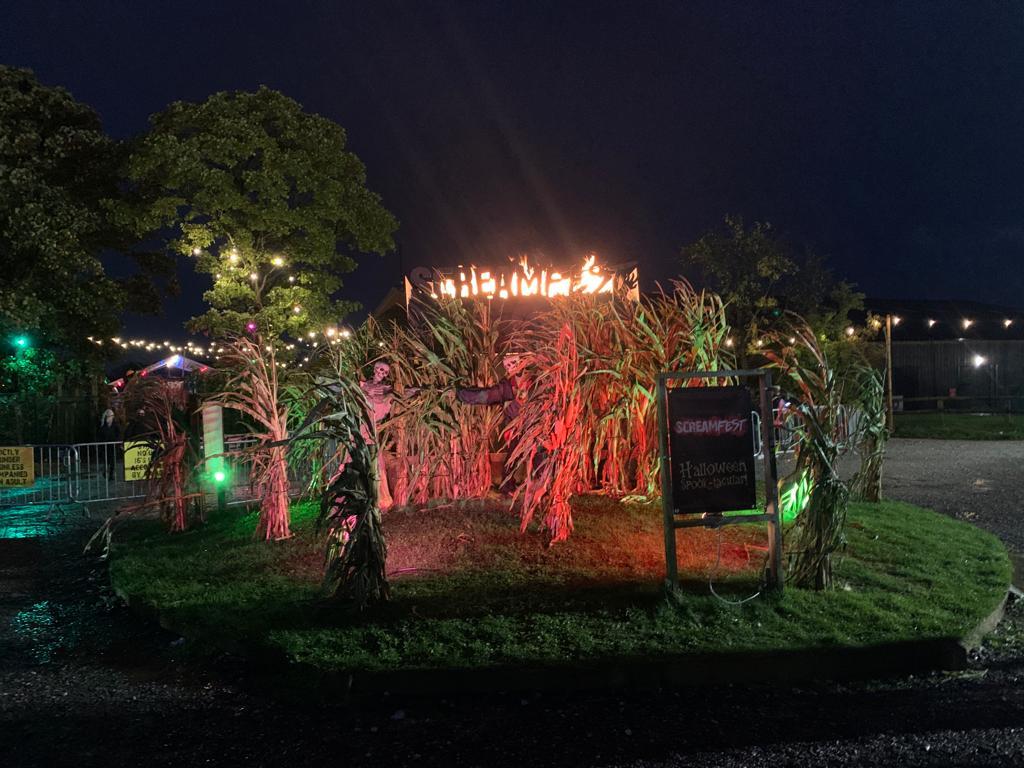 We were able to help build Tom's vision of this spook-tacular centre piece for the entrance to Screamfest into realty.