Another Rusty Metal Business Sign for a London Client - Outside Signage
Another beautiful metal business sign designed, cut, rusted and ready to be shipped to our London based client, who is going to install it on the outside of their customers new gallery. This metal sign was laser cut from 2mm mild steel with holes for mounting to the building. We applied our special rusting solution to the steel signs over a few days to get that patina look, so once installed it looks just right for the customer.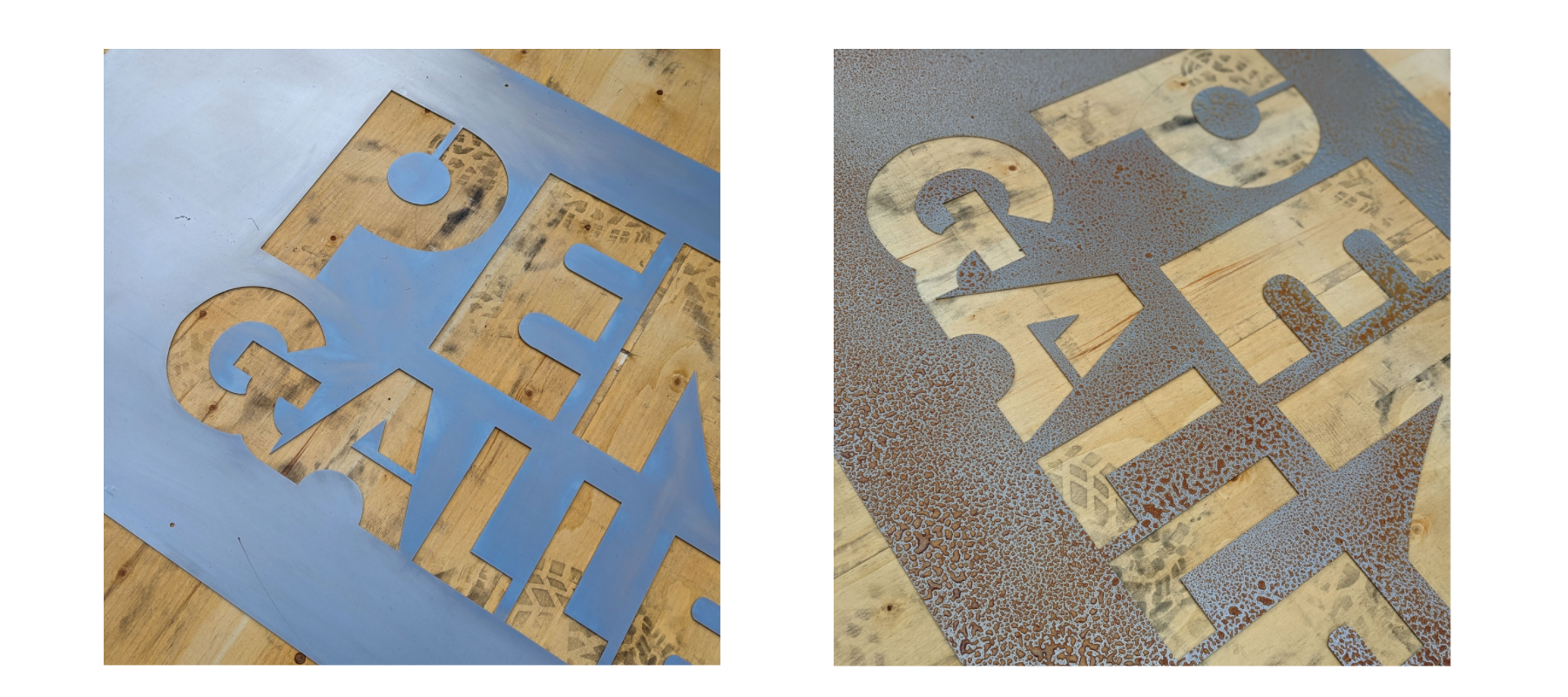 We are based centrally in the UK and are known for producing high quality metal business signage, whether its rusty steel signs,powder coated signs or backlight illuminated signs. We can work with you on your ideas to give you the look that makes your business stand out from others. We work with many different types of clients from direct to digital media agencies, sign installers to mention a few.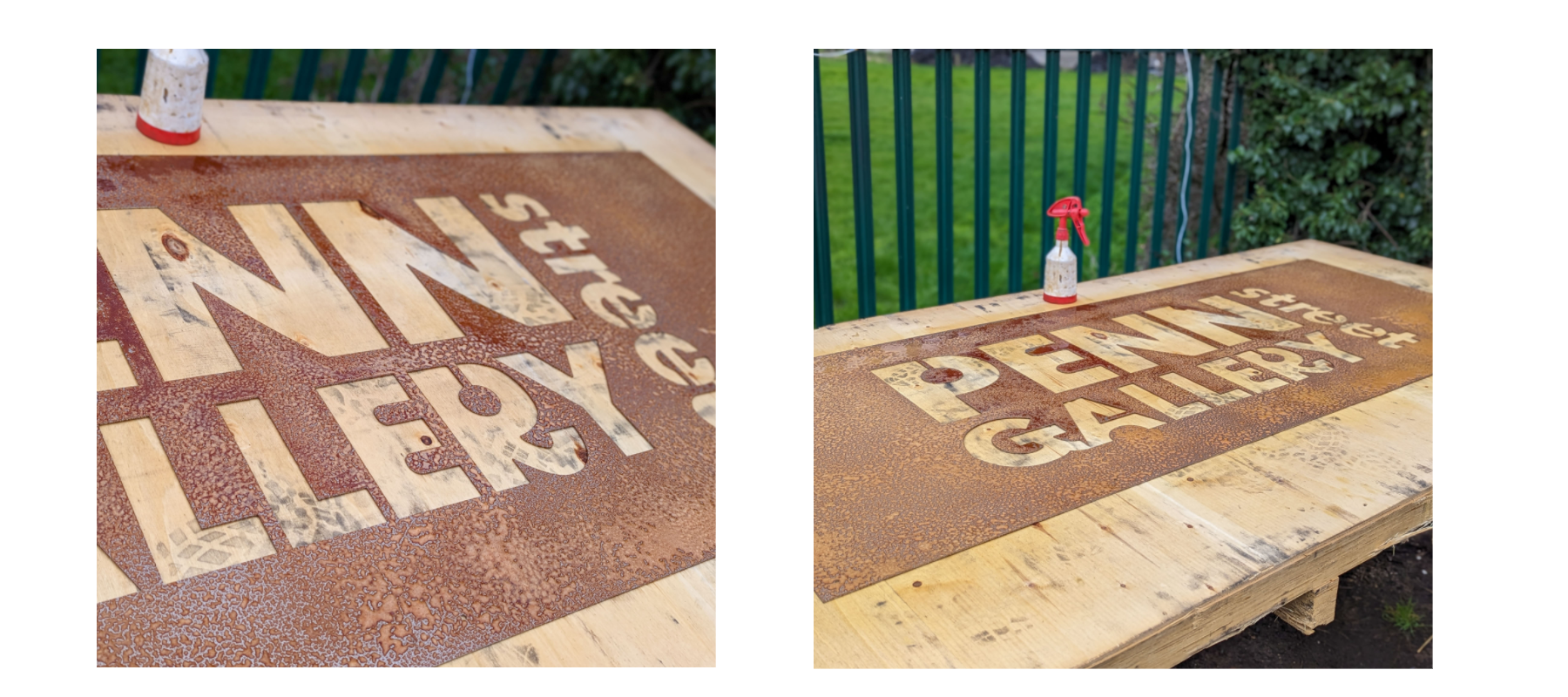 If you have a sign design or idea in mind please either give us a call on 01889 441392 or send us a email to info@reesmetaldesigns.co.uk