New Signage for The Reading Room South Wales
Two rusty metal signs made for a clients holiday rental in South Wales. We plasma cut the metal signs from 2mm mild steel and stud welded two studs to the rear. The client will drill 2 x 8mm holes in the wall and fill the holes with epoxy resin or CT1 and insert the sign keeping it 2 or 3 cm from the wall to give the sign a contemporary floating look. We also supply plastic tubes to hide the threaded stud from view and prevent rust run off on to the building or wall.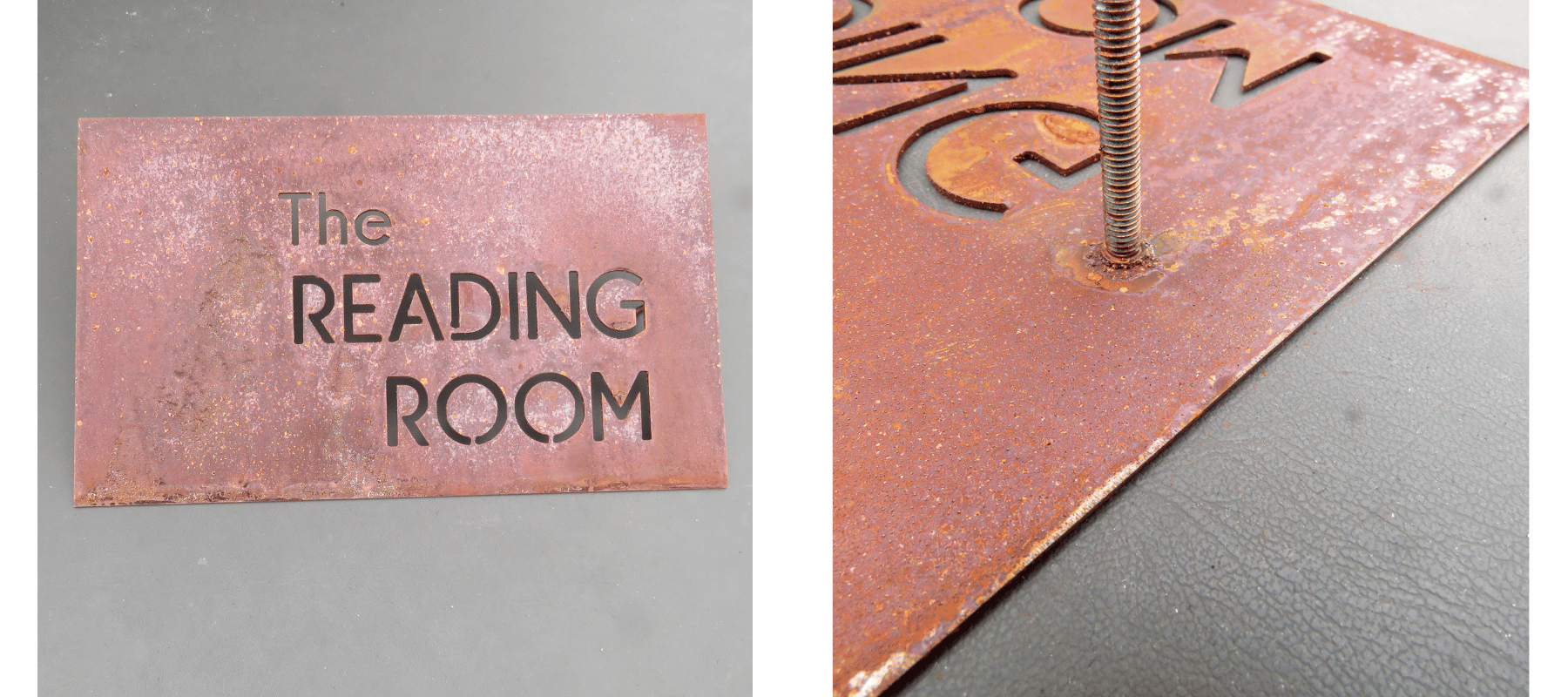 We can designs and manufacture all types of metal signs, From rusty metal signs to powder coated signs in a choice of RAL colours, shapes and sizes.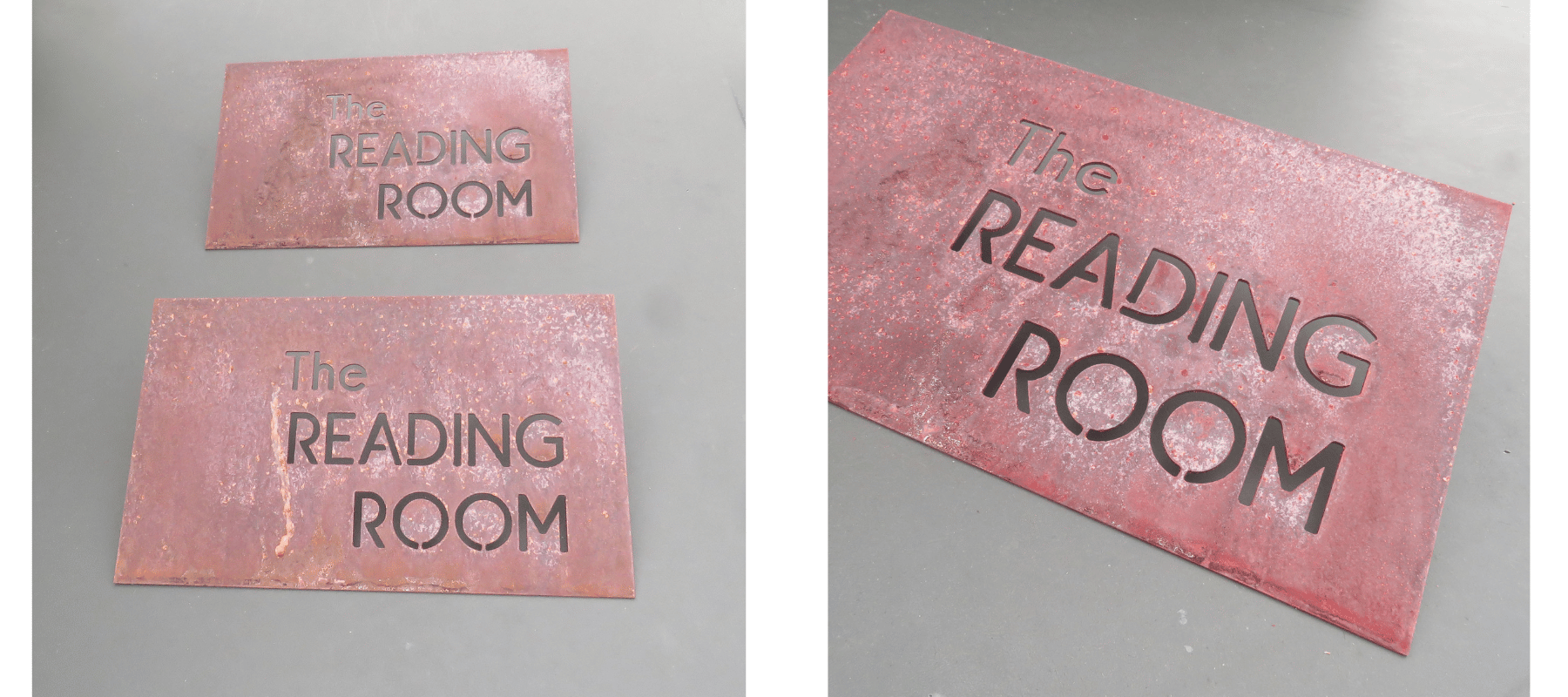 Holiday Let Signs - House Signs - Business Signs - Metal Signs - Rusty Metal Signs - Farm Signs