Large magnetic memo boards in all different shapes sizes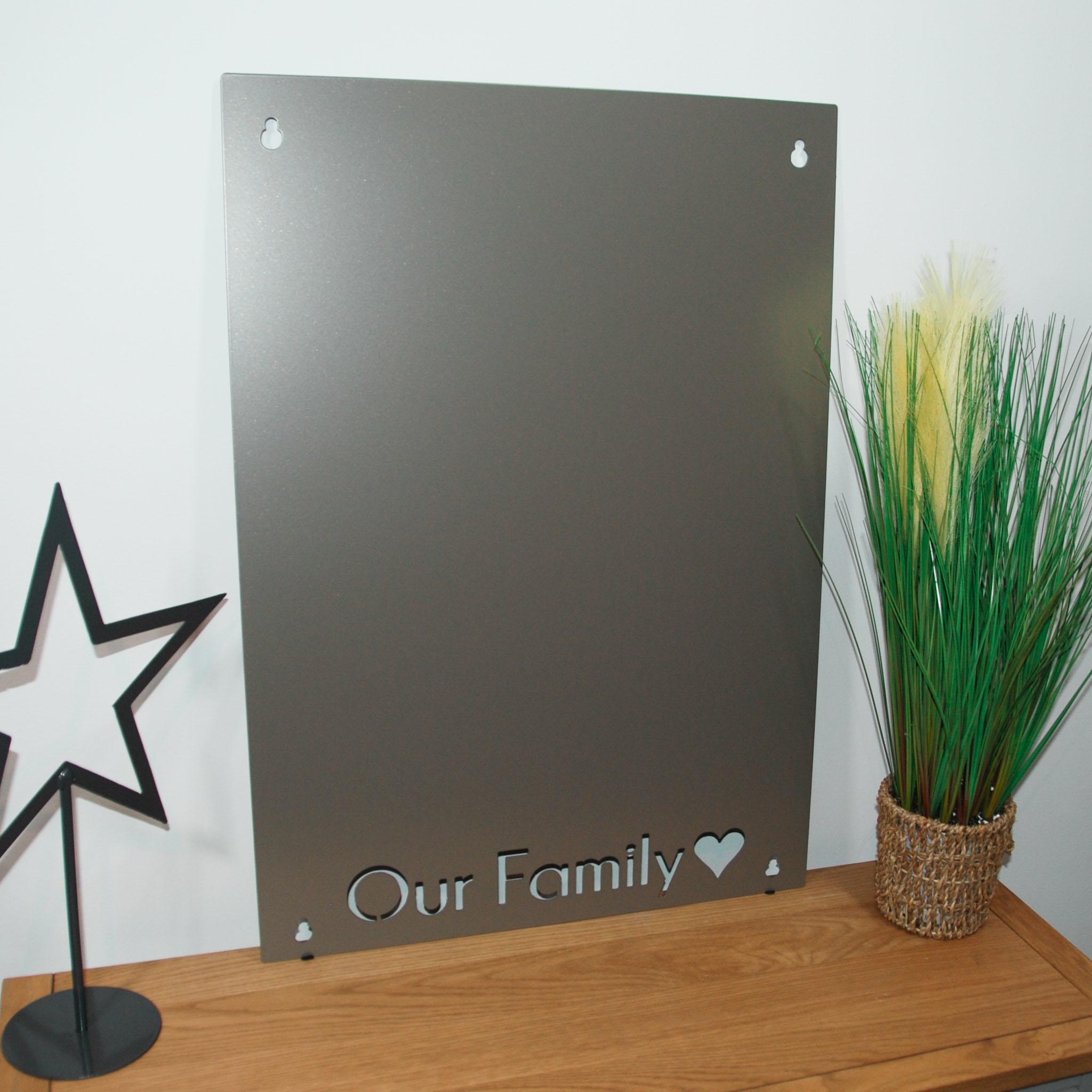 Here at Rees Metal Designs we make lots of different shapes, sizes and colours of magnet memo boards with different images and text, You can choose how you want it to look!
This particular customer didn't want to screw it to the wall so we cut key holes so she could use suction cups to attach it to her fridge.
All designs and cutting is carried out in-house! We also powder coat all magnetic memo boards so they look like great and don't fade or scratch.
If you have a design idea, get in touch to see what we can do.
Click Here To Send Us A Message