Warning Metal Sign Stencils for a Forestry Contractor
This week we have cut these metal sign stencils for a forestry contractor to mark stacked timber and alert people to the dangers of climbing on them. Simply rest the steel sign stencil where you want it and spray. This stencil can be used time and time again.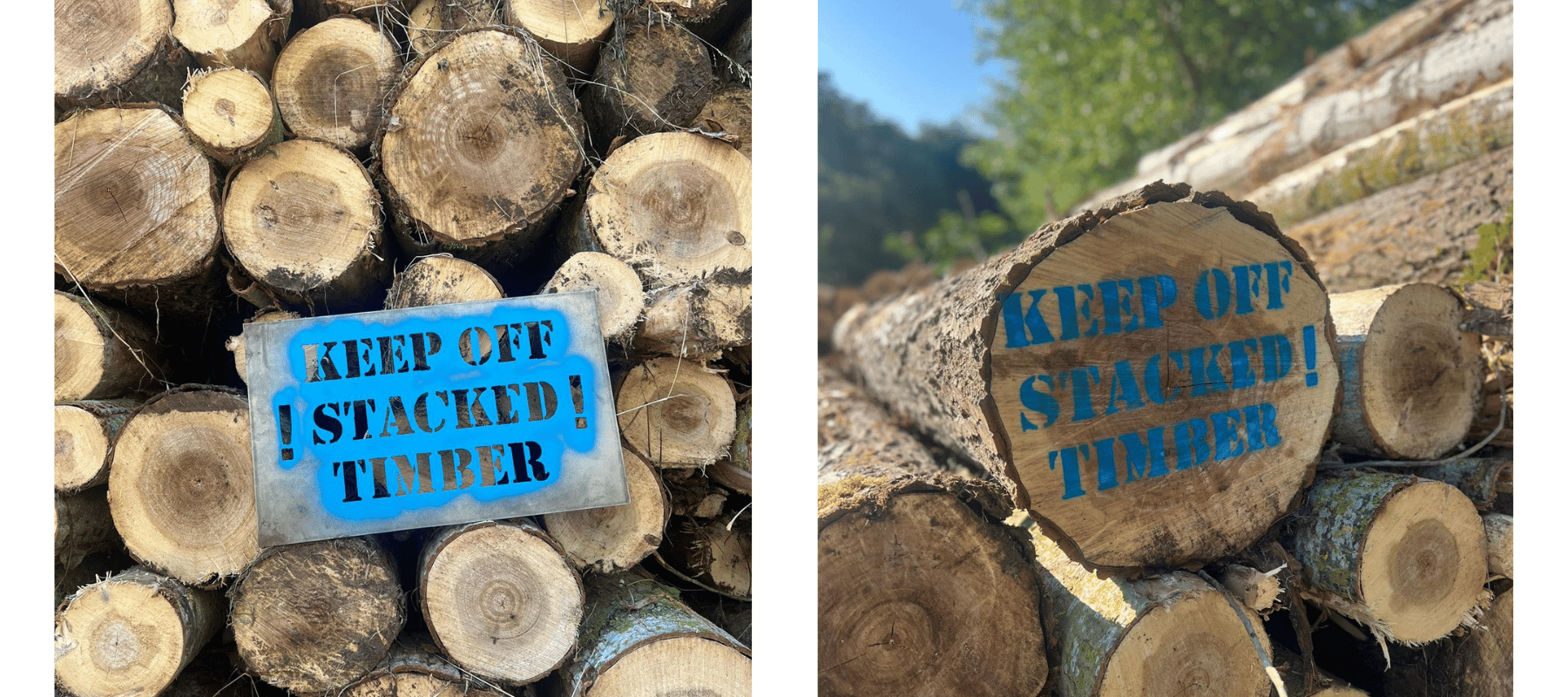 We can design and cut any stencil sign including logos and text to what ever size you require, all designed and cut in house with the option of a powder coating finish if required.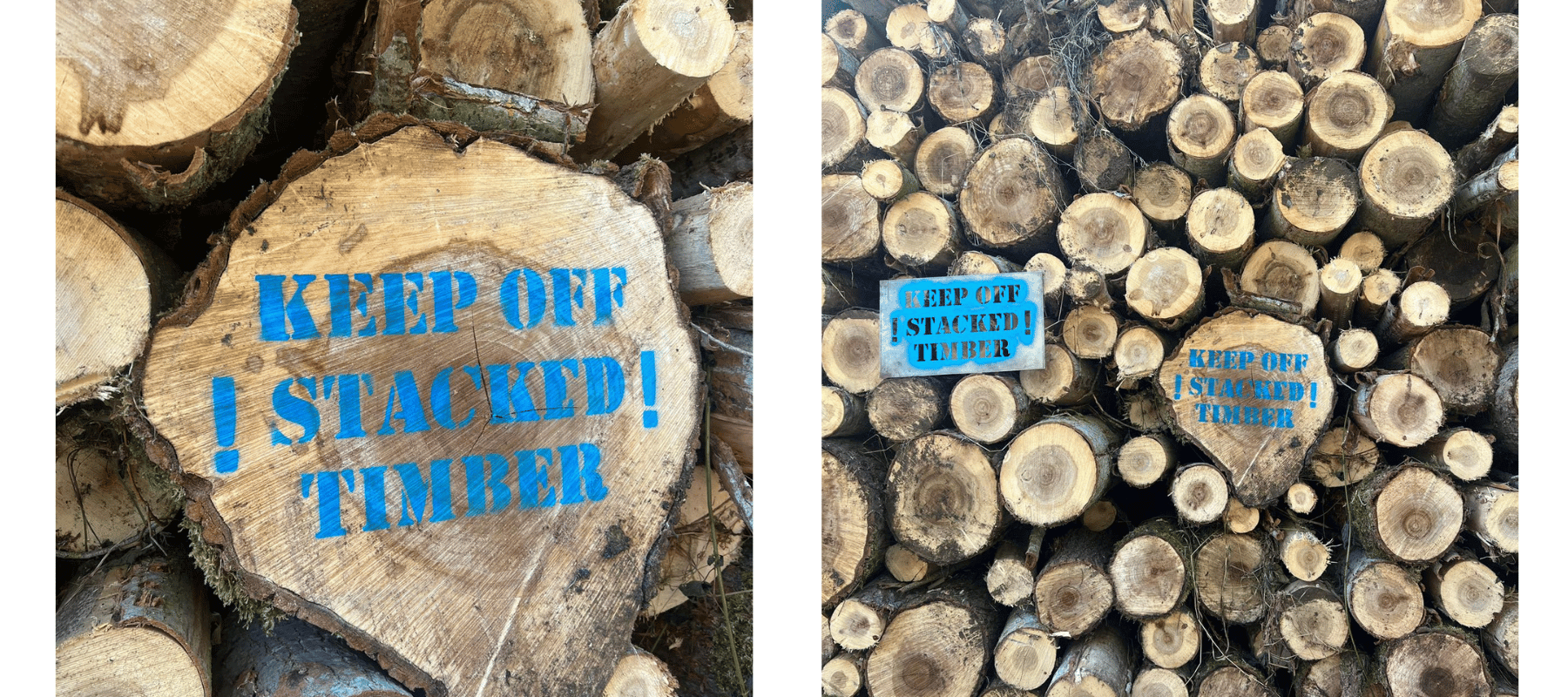 Designed and Cut in Derbyshire and shipped all over the world, Get in touch today