Custom Signage for a American Style Commercial smoker completed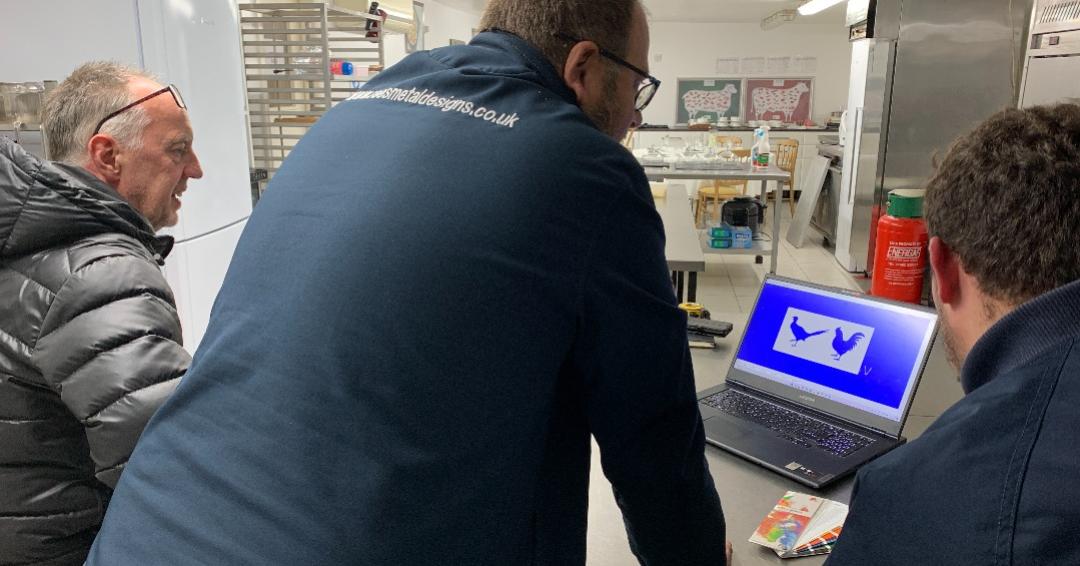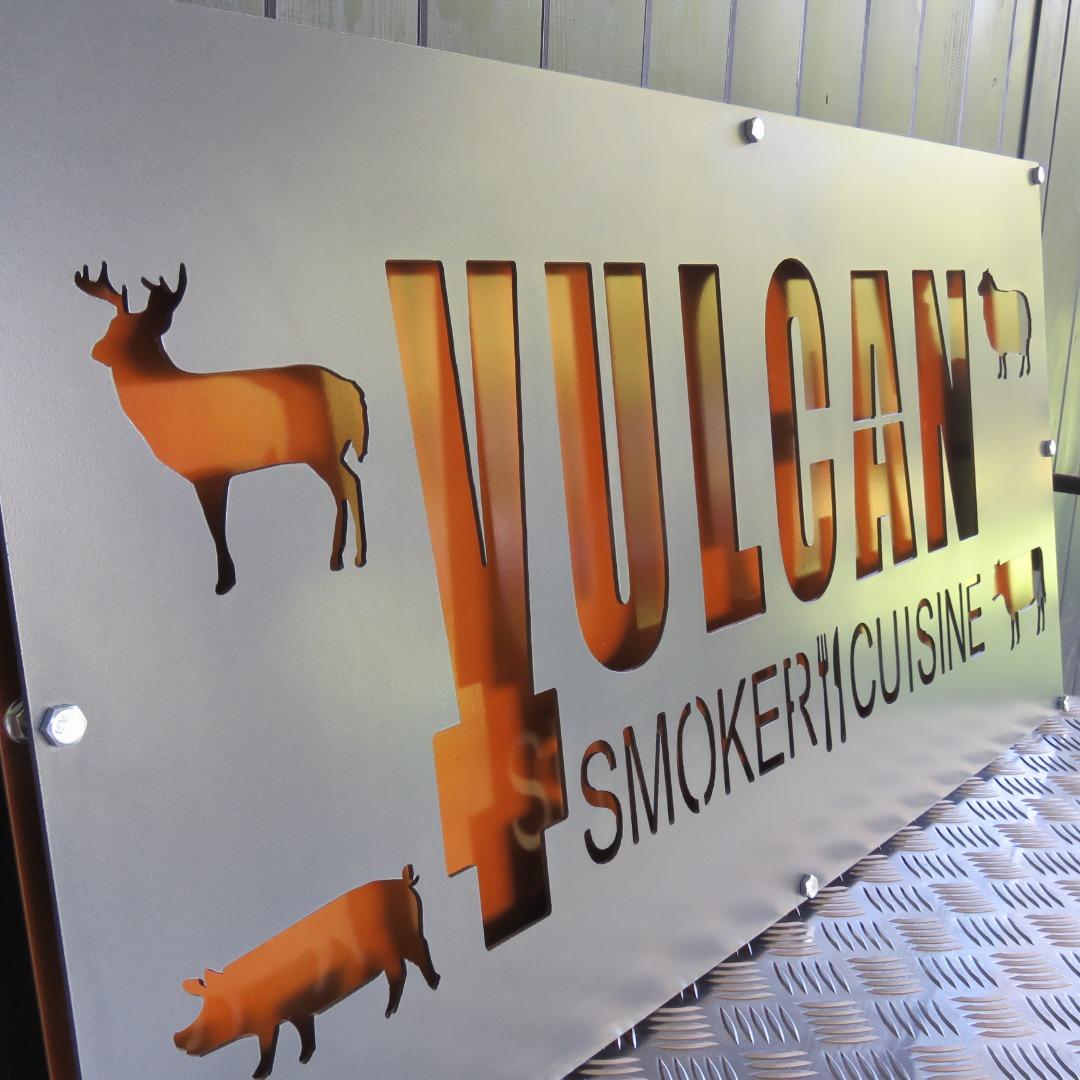 We were initially contacted by Ben Cann a local high end chef to see if we could help make a custom designed sign for his American style grill smoker with some Wow factor!
Ben had been working on a design with his sister Liv for many months before speaking to us, Once we had the drawing we were able to play around with design to make it work, but also not distracting to much from there original visions. We suggested to Ben that the main sign should be in two pieces, The front with the plasma cut design and plain rear panel powder coated in another colour to highlight the front design work.
After a meeting with Ben and his business partner & chef Chris Scarratt we showed them our drawing of a sign that will work with plasma cutting, then to putting some thoughts to colour choice!
The cutting process begins! The main front piece was plasma cut with 3mm steel & the rear panel with 1.5mm steel. Now onto the cleaning and detailing.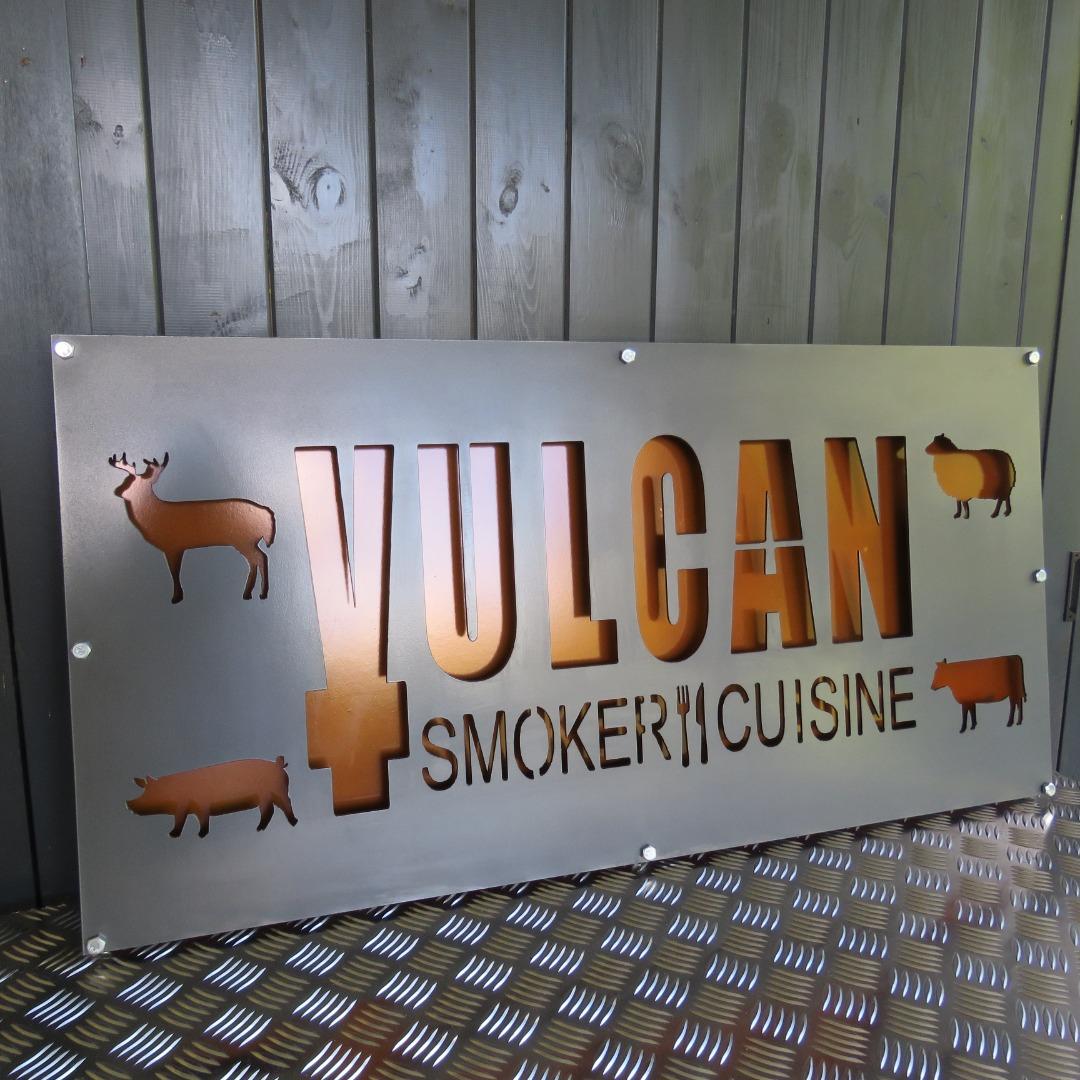 The choice was made on the colours so we prepared to powder coat the three parts in there different colours and powder coated these with our in house facilities.
We delivered the completed work to the client who over the moon with the end results and the wow factor!
Give us a call to discuss your custom signage ideas - 01889 441392
Catering Signage - Outside Event Signage - Festival Signage