Custom Led Backlit Signs & Signage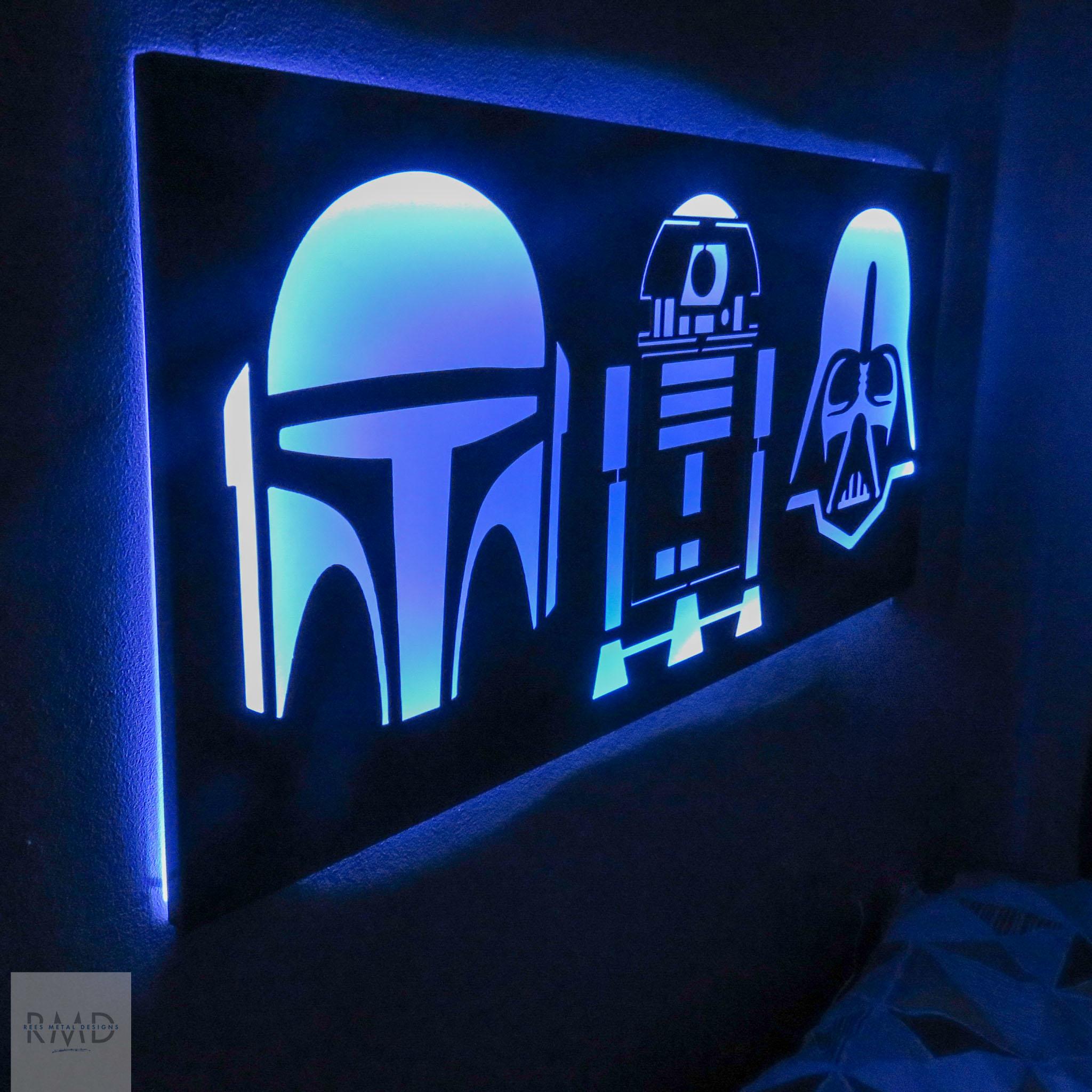 We don't just make metal backlit house signage, We also make illuminated signs for indoor use. The two indoor signs shown were made for our own family. Both signs are designed and cut on our in-house plasma cutting machine and powder coated in a matte black. We installed translucent LED acrylic to the rear with colour changing RGB LED lights controlled via an app allowing you to easily select colors.
Multiple lighting modes to fade, jump, and flash colours!
Dimmer control to keep the lighting low like a night light, or very bright for an extra light in the room. Low power 12v LEDS. Compatible with Alexa and Google Assistant.
Easy to hang and no assembly needed - installs to your wall with 2 raw plugs & screws.
Whether you want a illuminated sign for your mancave, child's bedroom or business sign in led lights. Rees Metal Designs is the right place to custom make your bespoke signage.
We love making metal signage so if you have a design idea that you would like us to bring to life please get in touch via the live chat, email or phone and we would be happy to help.