Elevate Your Space with Handcrafted and Personalised Metal Magnet Boards by Rees Metal Designs
Introduction
In a world inundated with mass-produced items, there's an unparalleled charm in owning a handcrafted and personalized piece that not only serves a practical purpose but also transforms your living or working space into something truly unique. Rees Metal Designs takes pride in bringing you the best of both worlds with their intricately designed and carefully crafted metal magnet boards – the epitome of a memo board and notice board. In this blog post, we'll explore the artistry and craftsmanship behind Rees Metal Designs' handcrafted metal magnet boards, and how they can elevate your environment.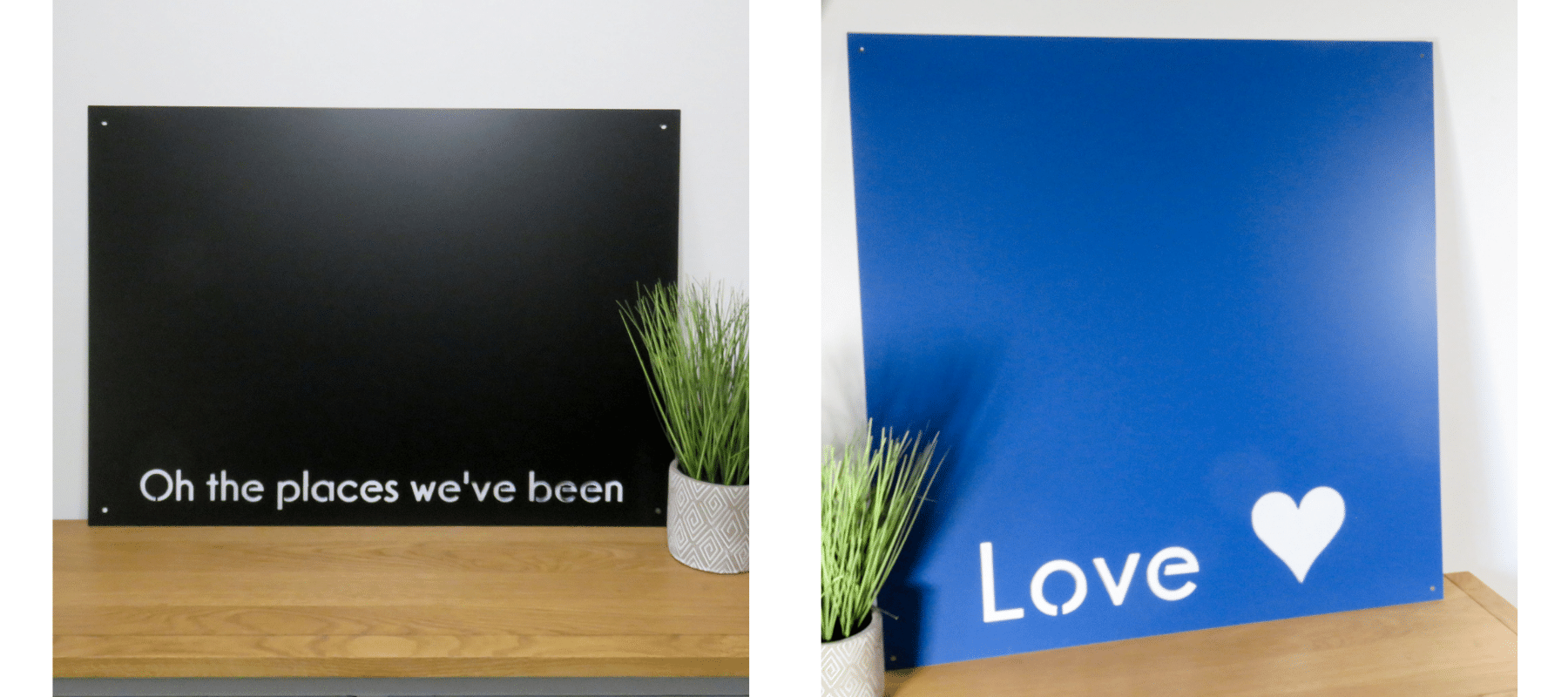 The Artistry of In-House Design and Laser Cutting
Rees Metal Designs' creative journey begins in their very own design studio, where every detail of their metal magnet boards is carefully considered. The designs are meticulously crafted to ensure a perfect blend of form and function. This in-house design process sets the stage for boards that are not just practical but also visually stunning.
The magic truly happens with the laser cutting process. Each board is precisely cut from mild steel, ensuring a high level of durability and a polished, clean finish. This method not only adds a modern touch to your space but also allows for intricate, custom designs that cater to your specific needs. With the option of powder coating in various colors, your board becomes a canvas for your personal style, allowing you to match it seamlessly with your existing decor or create a bold focal point in your room.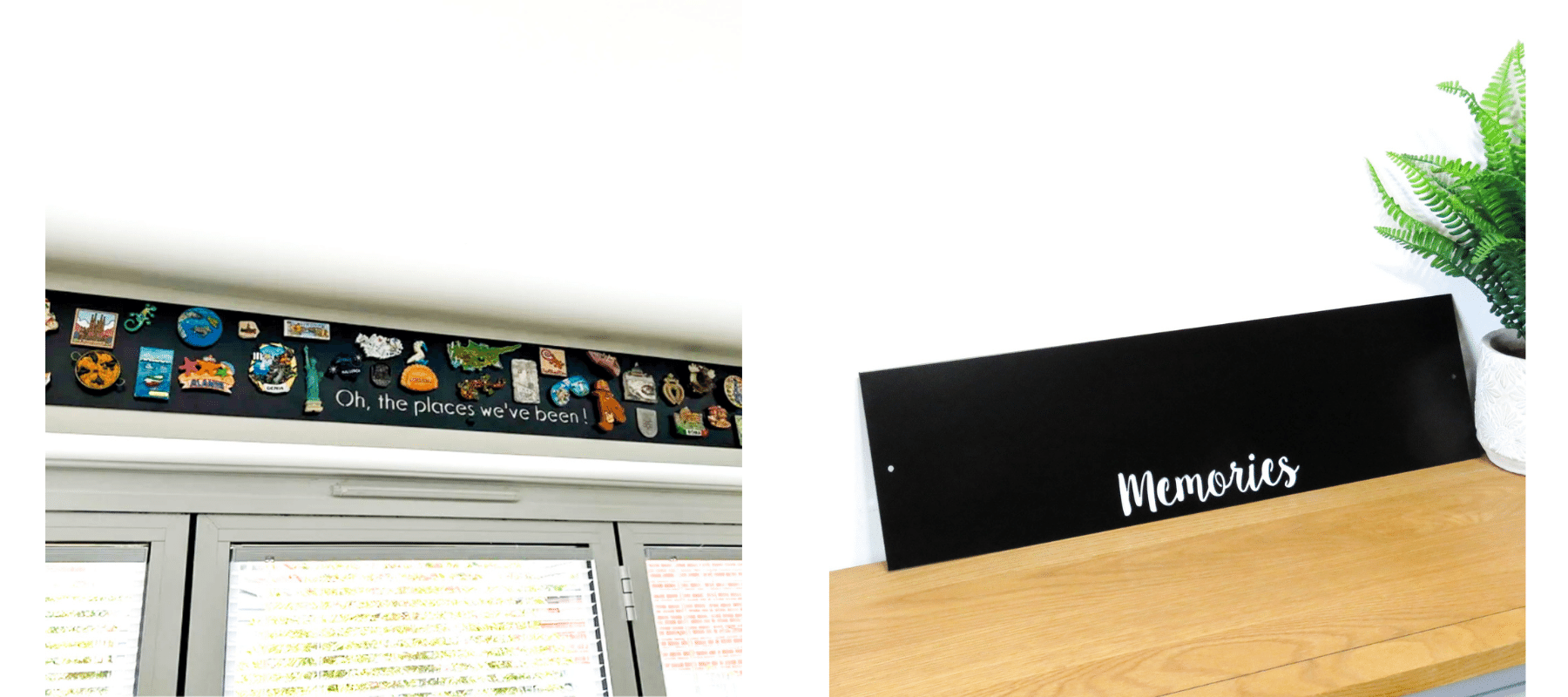 Personalisation Beyond Compare
What sets Rees Metal Designs apart is their dedication to Personalisation. These metal magnet boards aren't just utilitarian products; they are a reflection of your individuality and taste. Your board is yours to tailor. You can choose from an array of powder-coated colors to match your style, ensuring a harmonious blend with your surroundings.
Further adding a personal touch, you can request custom designs, inscriptions, or names. It's a fantastic opportunity to infuse your own personality and flair into a functional piece of art, whether for your home or office. This Personalisation goes beyond aesthetics; it's an expression of who you are.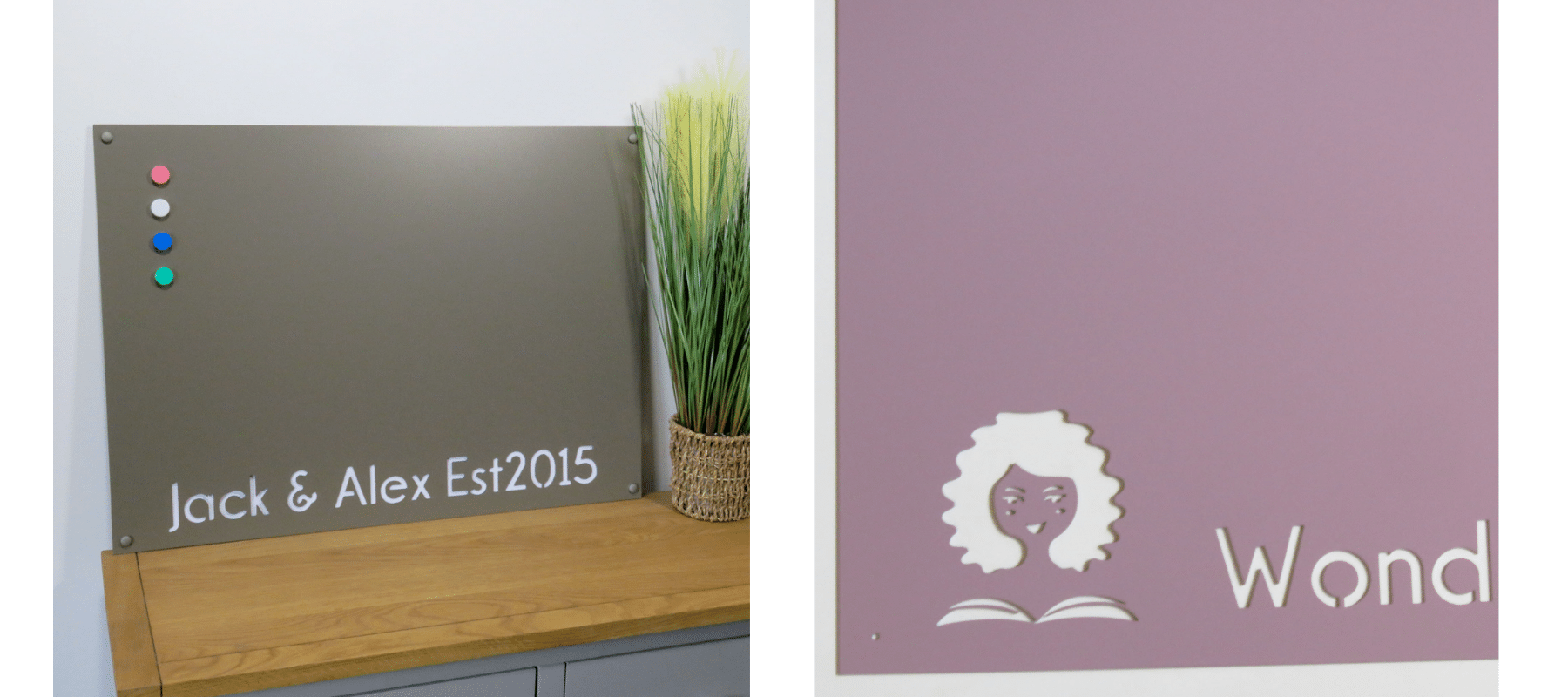 Unmatched Versatility and Functionality
Rees Metal Designs' handcrafted metal magnet boards serve a dual purpose as memo boards and notice boards. The magnetic surface makes it easy to attach your important documents, notes, and to-do lists, ensuring you stay organized and on top of your tasks. Yet, it's not limited to just a practical tool. The board's versatility allows you to showcase your creativity, serving as a canvas for your favorite photos, artwork, and cherished mementos. You can effortlessly switch between work mode and relaxation, making it a versatile asset to any space.
Where to Place Your Personalised Metal Magnet Board
1. Home Office: Keep your workspace organized and stylish with a Rees Metal Designs board.
2. Kitchen: Add an artistic touch to your kitchen while turning it into a functional hub for family schedules, recipes, and grocery lists.
3. Bedroom: Elevate your bedroom's ambiance with a personalised board to display your aspirations and cherished memories.
4. Living Room: Create an artistic focal point by showcasing your favorite family photos and inspirational quotes.
5. Workspace: Increase your productivity by keeping important documents and notes easily accessible in a stylish manner.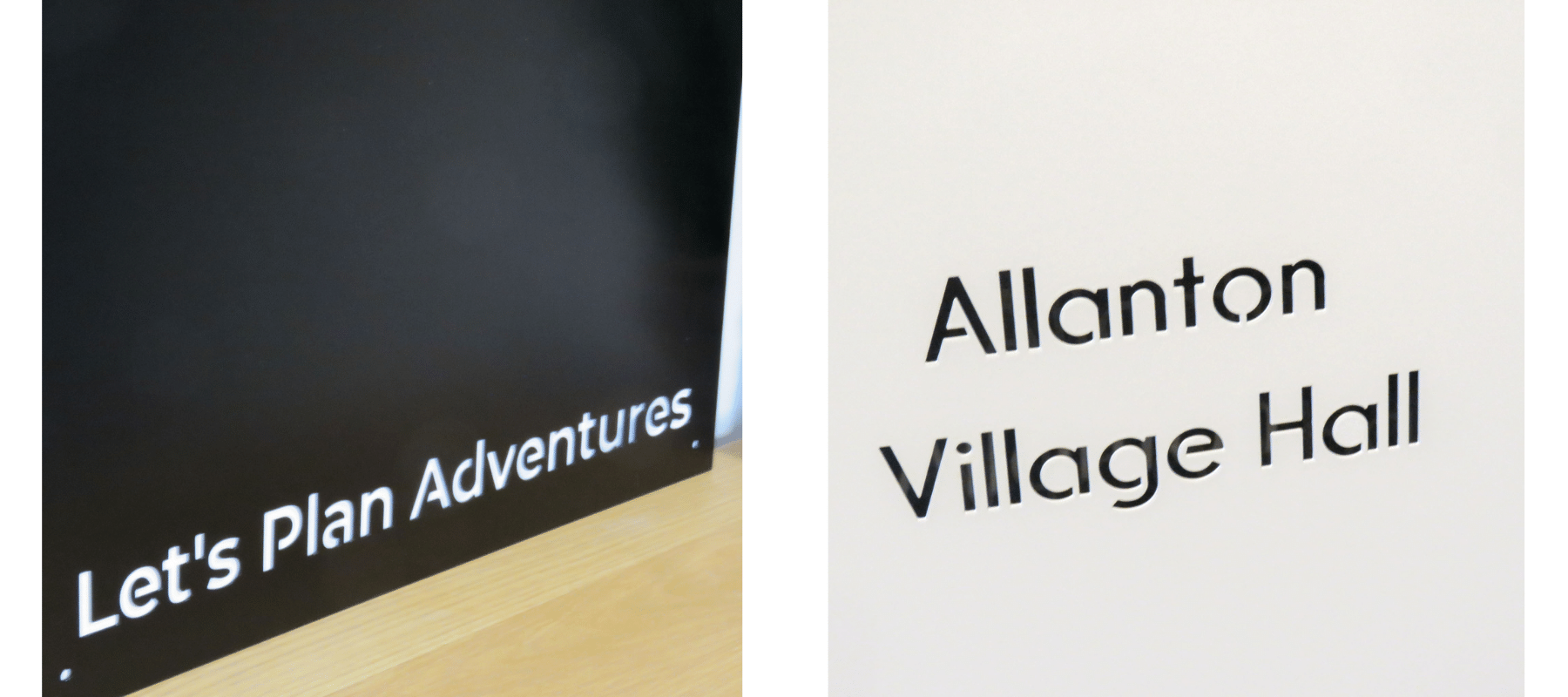 Conclusion
Rees Metal Designs' handcrafted and personalised metal magnet boards aren't just notice boards; they are symbols of creativity, individuality, and practicality. Each one tells a story of precision and Personalisation, making it a timeless addition to your space. Elevate your surroundings with a Rees Metal Designs board and experience the transformation that a truly unique and functional piece of art can bring to your life. It's more than a board; it's an expression of you, meticulously designed and laser cut in-house to ensure unparalleled quality and style.