Very Large Contemporary Floating House Number
Here at Rees Metal Designs we specialise in high quality metal house numbers, house and business signs that are well designed and well made.
First impressions count, so when it comes to your home or place of business our custom metal signage is the perfect way to provide a contemporary and eye-catching statement.
We made this very large metal house number two for a client based in Bath.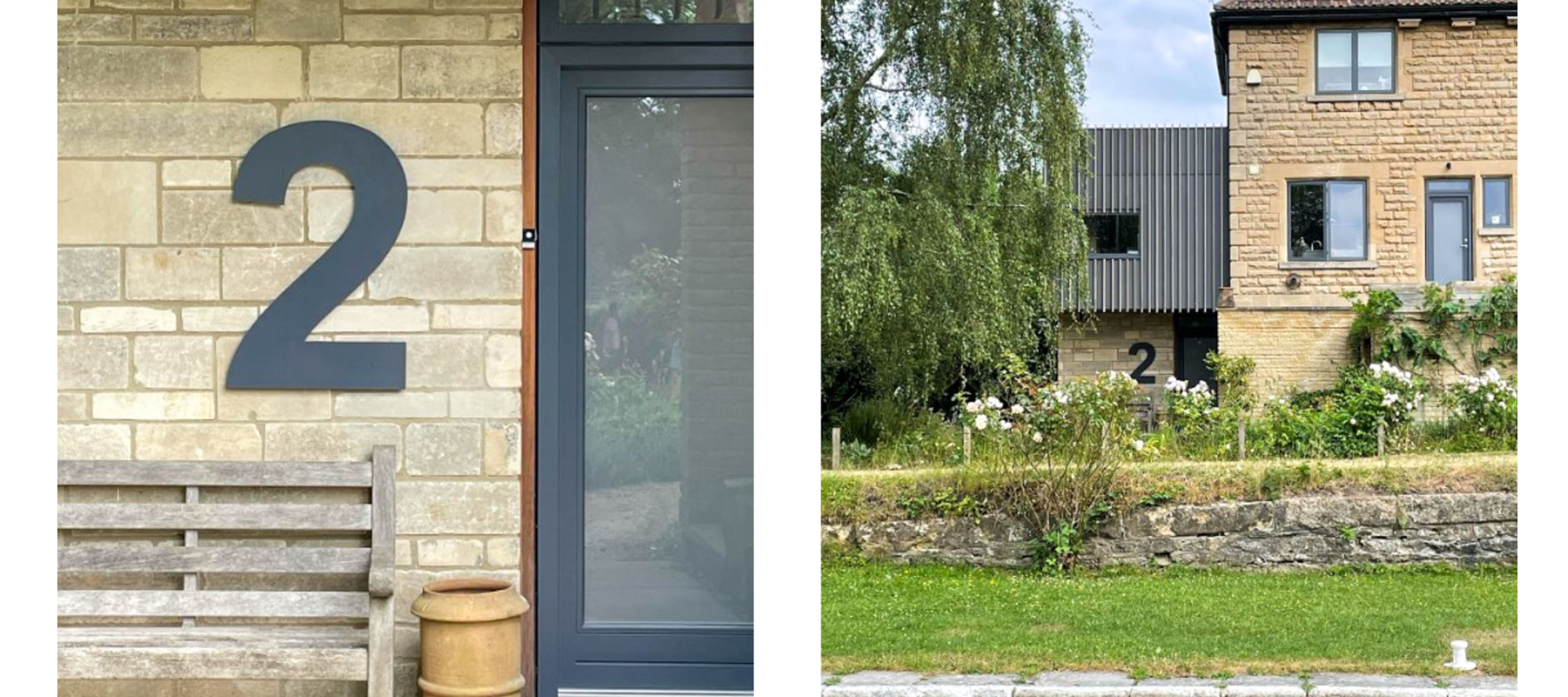 This custom metal house number is 80 cm tall in a Ariel Bold typeface.
The door number has been primed in an epoxy powder coat and then a top coat has been applied in Ral 7015, slate grey as requested by the client.
The epoxy first coat and second coloured powder coat layer ensure the house number is extremely durable and weather resistant, lasting for many years to come.
Studs have been welded to the rear of the house number and plastic spacers have been fitted onto the studs so the house number two will be spaced away from the wall it is being mounted to.
It gives the house number that floating look, really making it pop out and the invisible fixings make it a great centrepiece to the entrance of your property.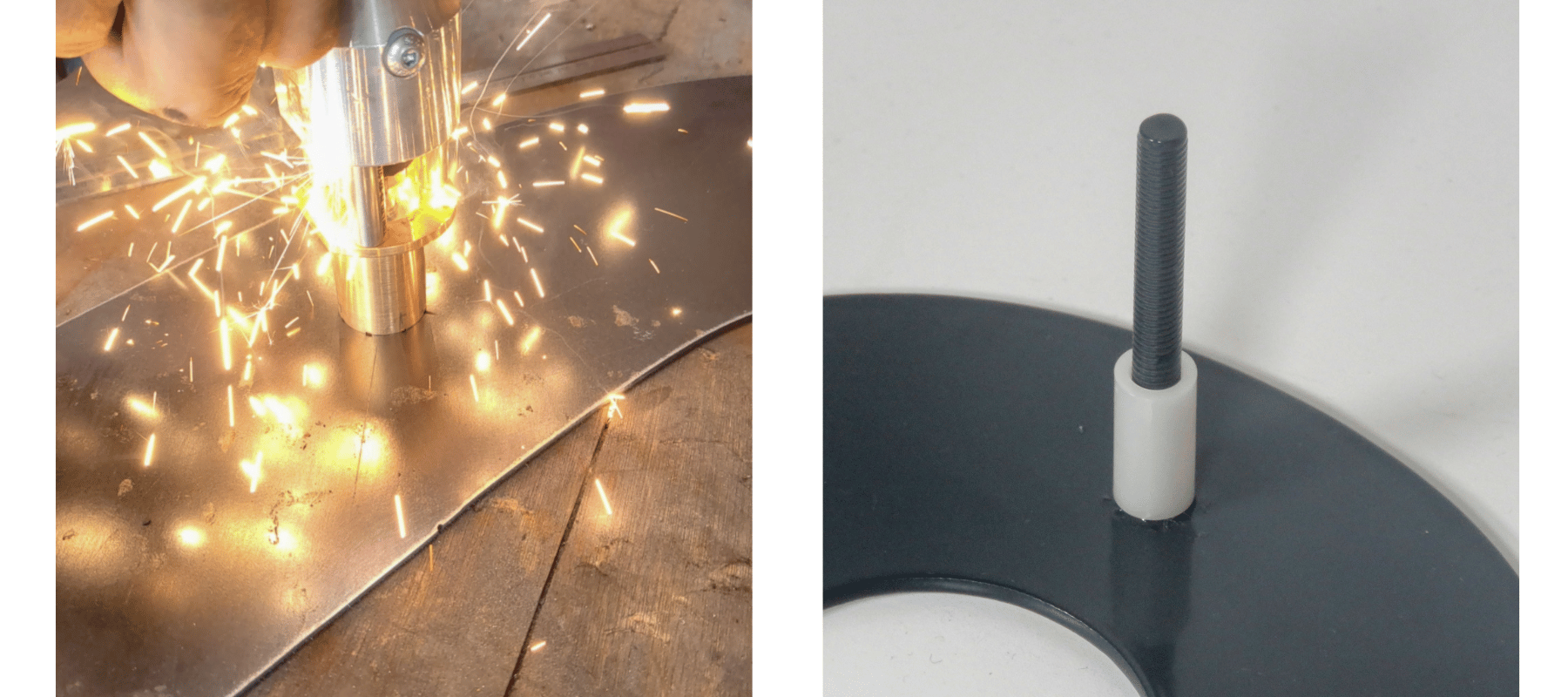 The standoff wall fixings are extremely easy to fit. Simply offer your house number or numbers to your wall or house and mark below each stud. Drill using an 8 mm drill bit 40 mm into the wall and squeeze some CT1 Sealant / Adhesive into the holes and insert your large house number. CT1 is commonly available from Screwfix, Tool Station and Amazon.
If you haven't seen what you're looking for then please message to discuss your design ideas further. Whether you're seeking a unique address sign, an inviting welcome sign for guests, an eye-catching business sign, we'll nurture your project from start to finish.
Get in touch today to discuss or order your new house signs or number.