Metal House Signs Designed and Made to Last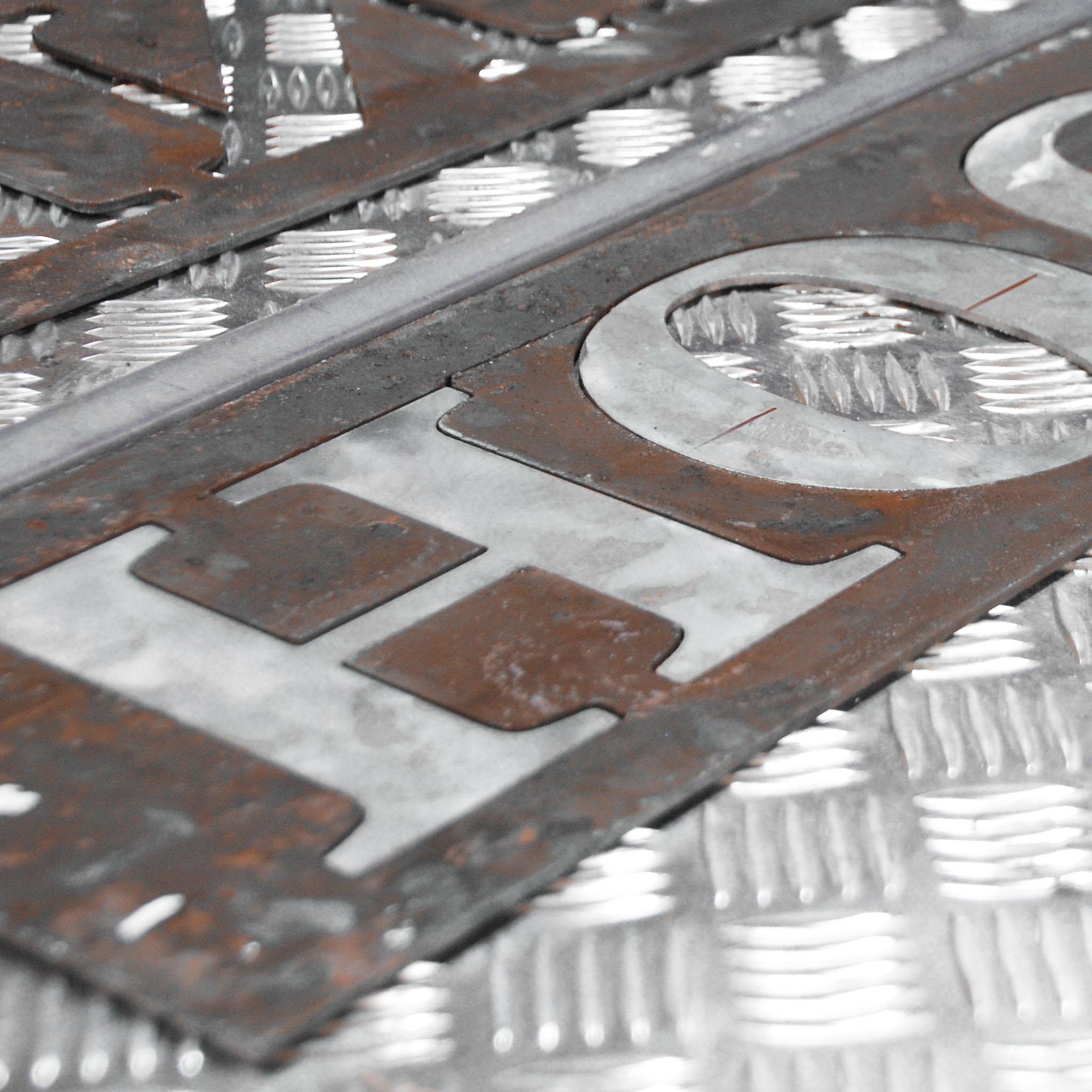 A
custom sign made
for a client's home, here we're showing the manufacturing process of one type of style of metal signage. The process includes designing the metal signage and subject to customer's approval and we're ready to start cutting the steel on our in-house cutting table using a H
ypertherm plasma cutter.
We then clean the steel which involves removing the
mill scale
, Once that is done we measure and mark where we are going to weld the studs to the rear of the lettering. We used a capacitive discharge stud welding system to ensure the studs are firmly welded and no marking occurs on the front face of the letters or sign,

We now clean again with degreaser ready for powder coating. We powder coat the steel using an electro static system and then cure it in the powder coat oven for 10 minutes at 180degrees Celsius. We then let the metal cool.
A final check of the signage and it's ready to be delivered to the client.